63. Secondary Dominant ⑥ In Practice 3 "Not Resolving on Purpose ①"
Understanding a Progression that Deliberately Doesn't Resolve
This time, we will use the knowledge we have learned on secondary dominant chords and use them in ways that we haven't up until this point.
Once again we will be looking at Autumn Leaves.


The melody is shown above.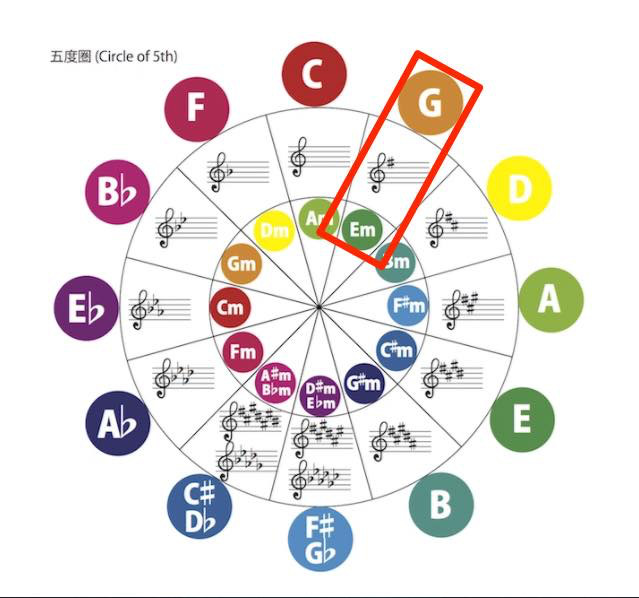 The sample is in G major or E minor.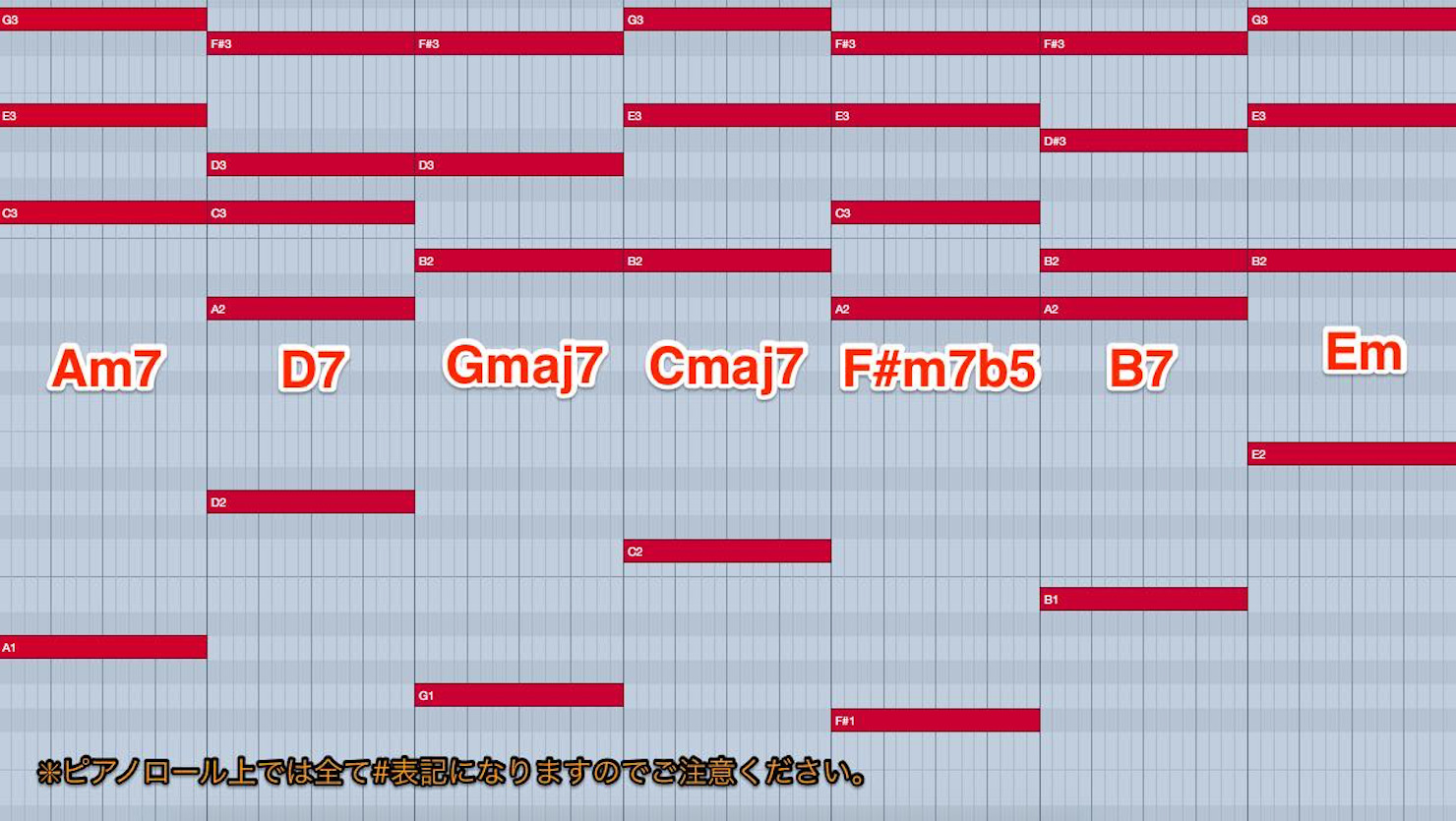 The chords are as shown above.
Lets hear it all together.

✳︎(Chords may be written differently)
Unlike our 55th article, lets hear the second half part.
We will hear a simple version of the chords and melody.

Lets first hear the melody.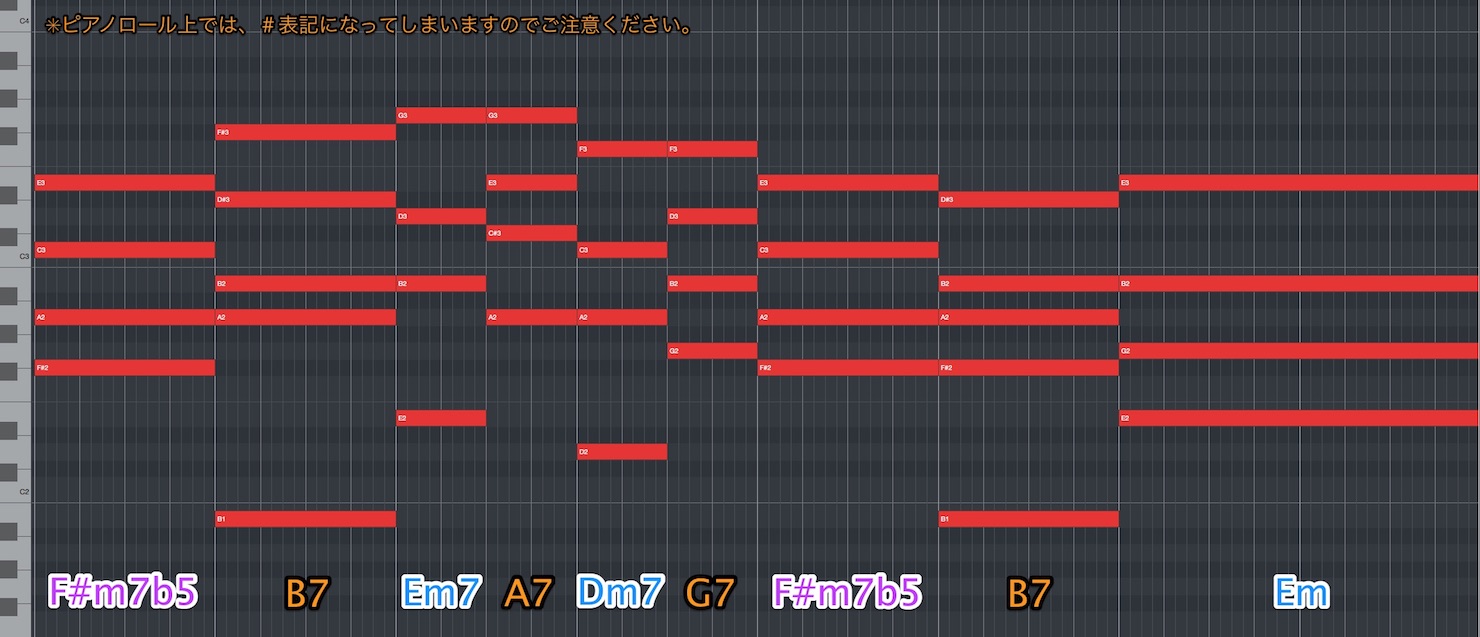 Next we will hear it with the chords.

Analyzing the Chord Progression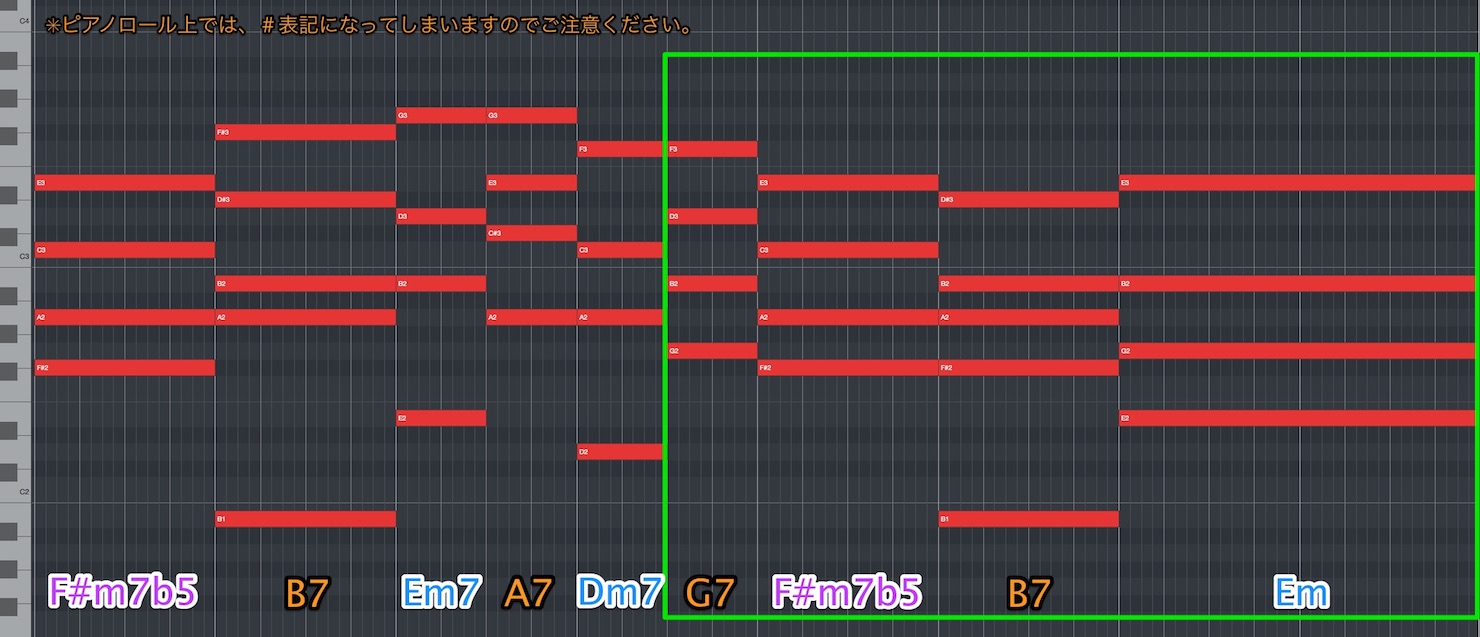 Next we will analyze the chord progression.
Pay attention to the area boxed in green when listening.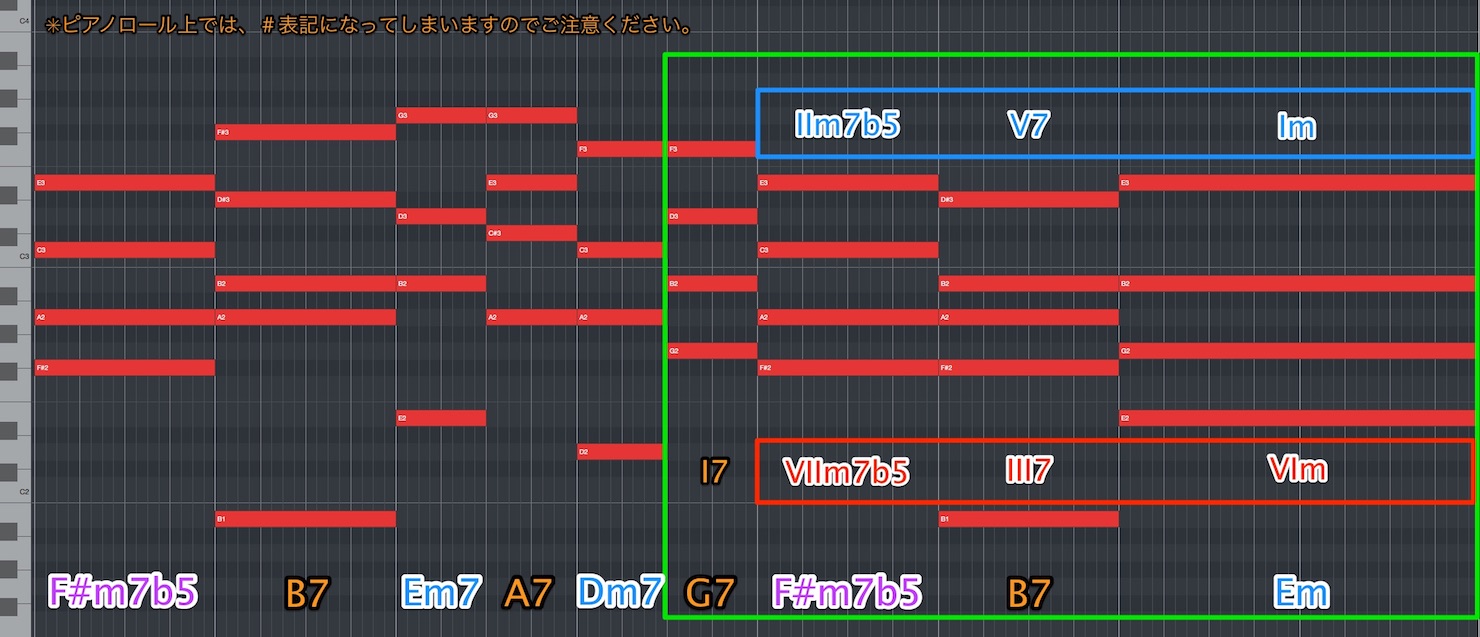 Now lets think back to our previous lessons and write in the degree names.
Though we are looking in the key of G major, if it seems difficult we can also look in the key of C major.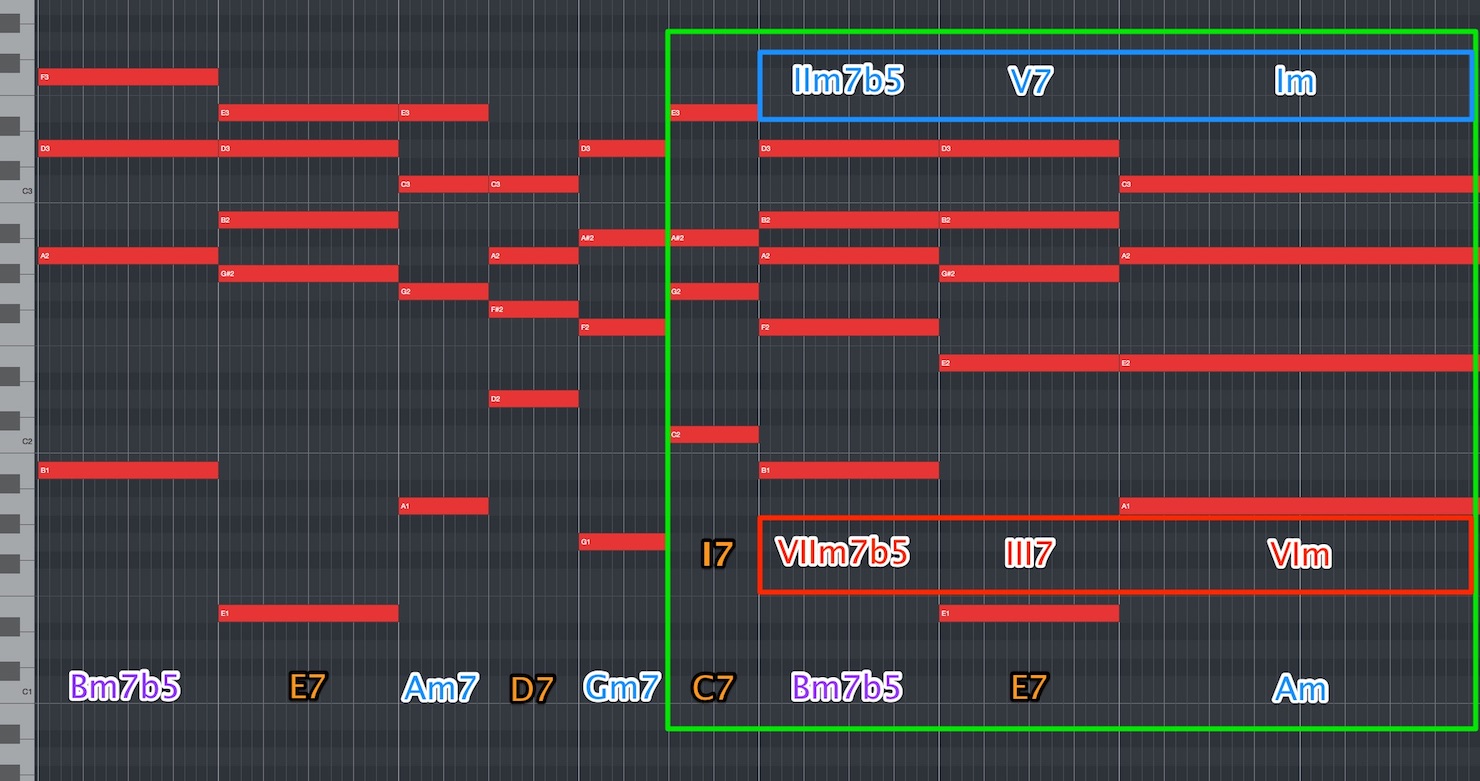 We have a version in C major here.
Lets hear how this sounds.

Next lets take a look at the non-diatonic chords in the green box.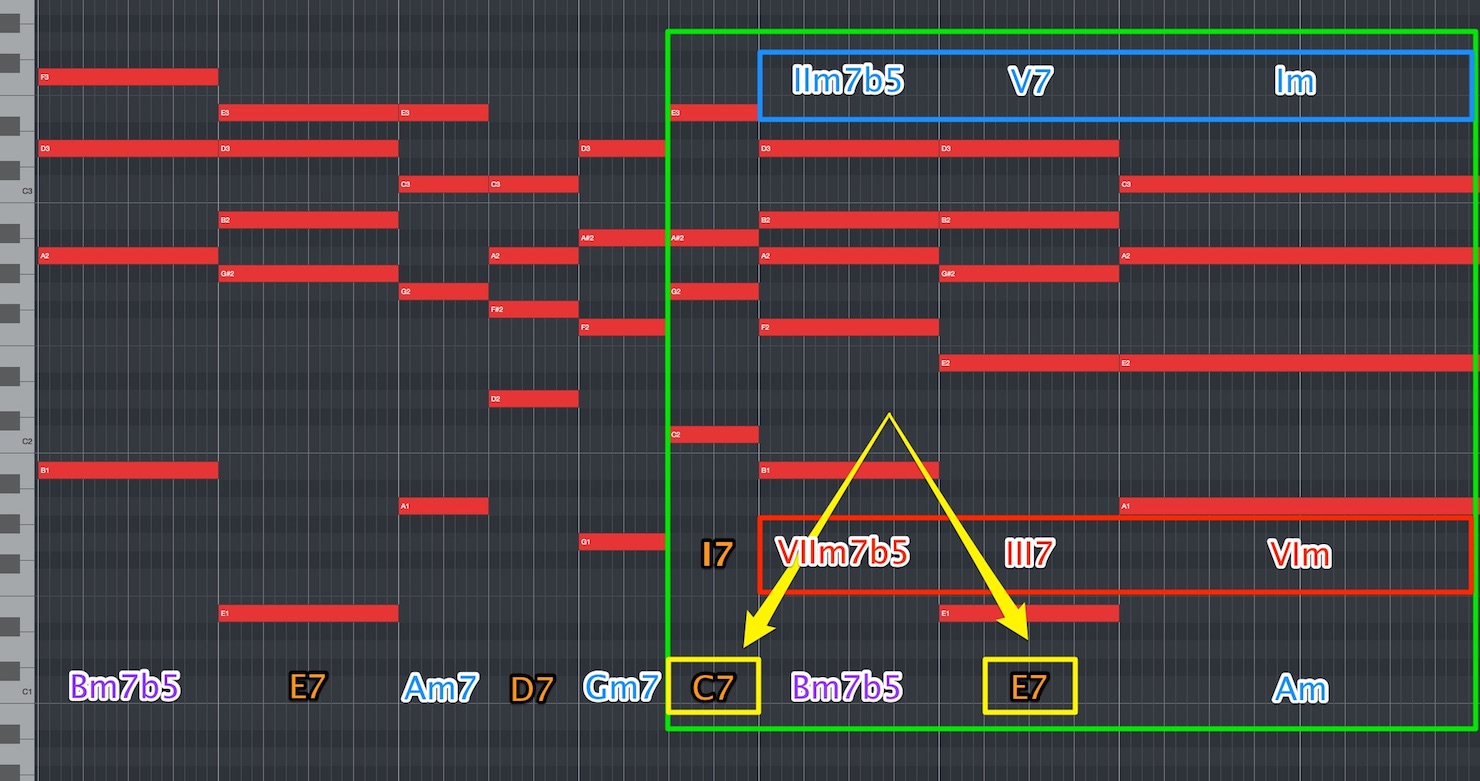 The non-diatonic chords in the yellow boxes – E7/III7 (V7 of the minor) and C7.
The E7 resolves like other examples we've seen.
V7/VI
If Am is considered the Im, the V7(V) is E7(E).
E7→Am7

E→Am
E7→Am
How about the C7?
Up until now, we have learned that the secondary dominant resolves as a V→I.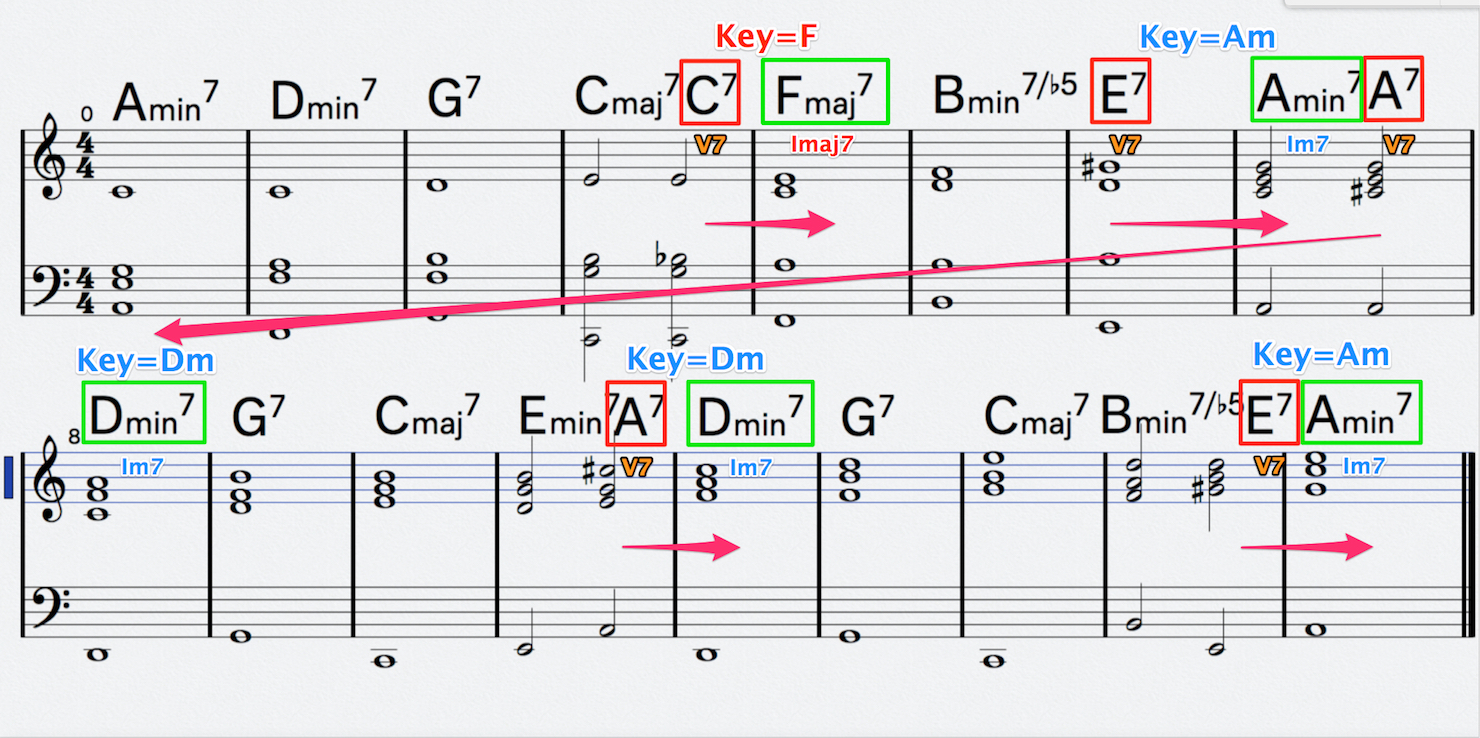 Lets look back to the score of "Fly Me to the Moon (In Other Words)".

When using simple chords: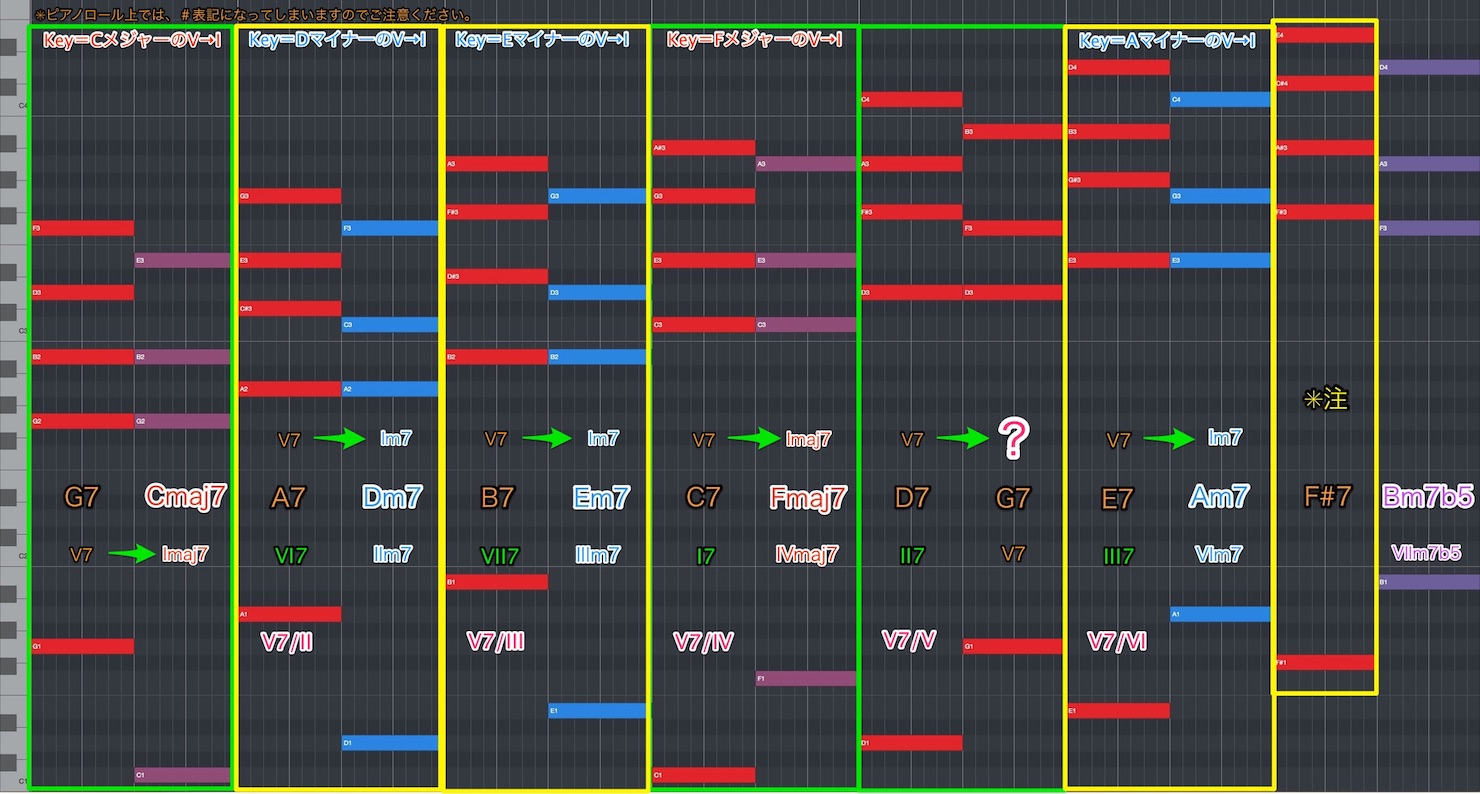 Lets take a look at what we've learned up until this point.
V7/IV
C7→Fmaj7

C→F
C7→F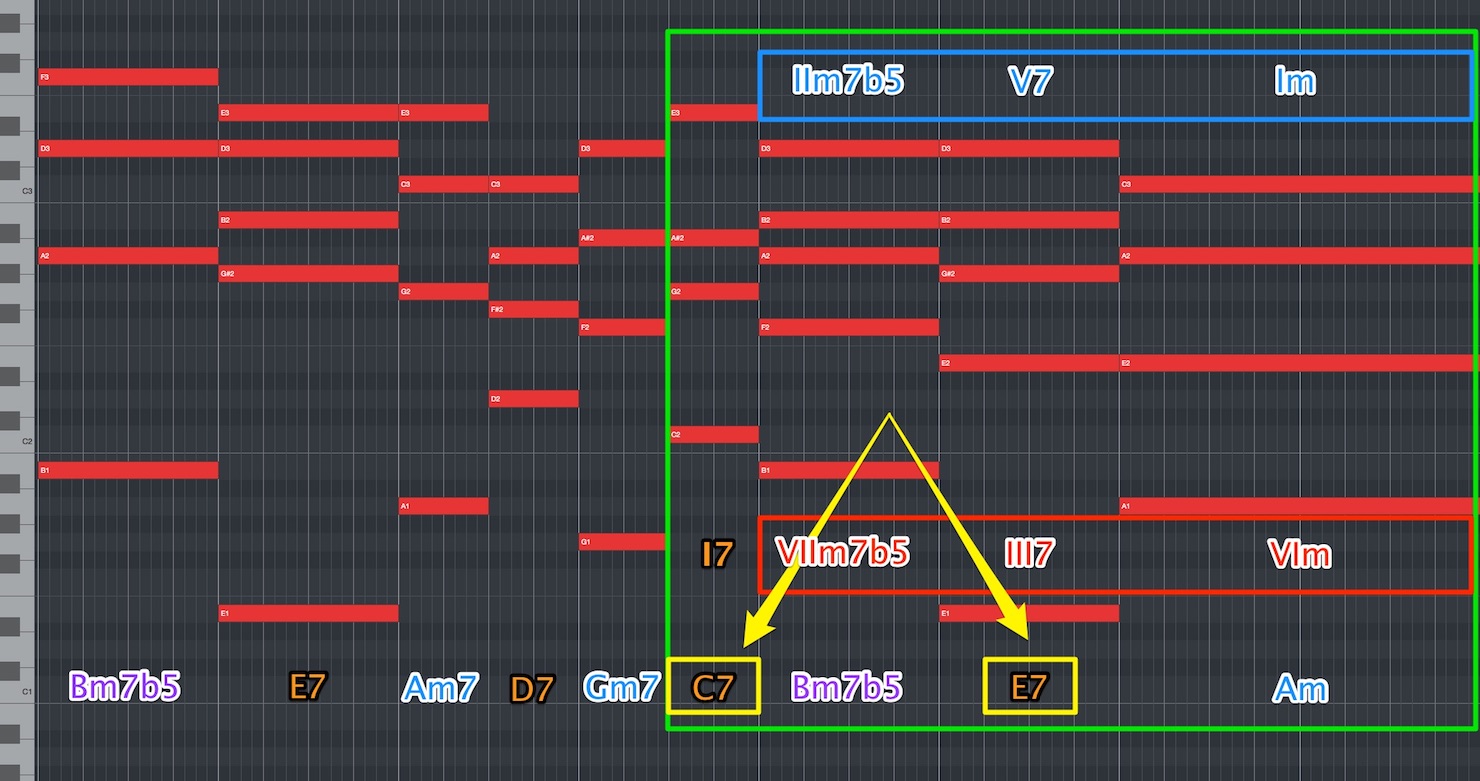 Though we looked at going to the IV, this time lets go to the VIIm7b5.
However, it didn't sound particularly unnatural.
Keep in mind that there are times when the secondary dominant doesn't resolve to the I, and we will look at some different ways to use it in our next article.
Article Writer: Kazuma Itoh

After moving to the USA at 18 years of age with a scholarship from Berklee, he completed a 4 year study focused on song writing and arranging there.
Using this knowledge, he works across a variety of fields from pop music, film music, and more.
Works