New Subscription Packages!! Loopcloud 5 - New Features
Original Samples are Cloud Compatible in the Paid Version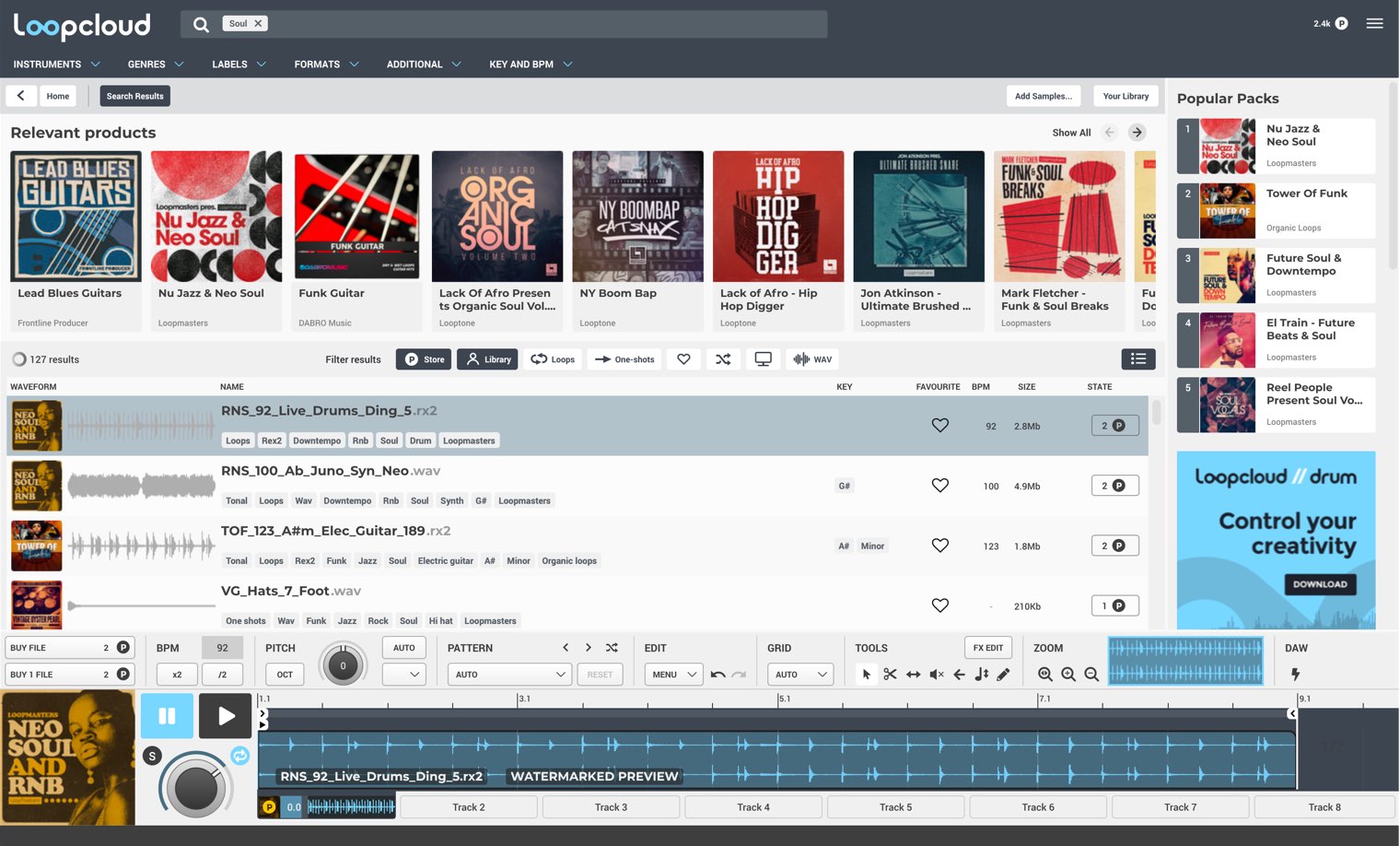 The sample material organization software "Loopcloud 4" has evolved and upgraded into the new "Loopcloud 5".
In addition to the previous free version, there are 3 paid plans (subscriptions) that have been released.
Product Link : https://bit.ly/2oTdjbz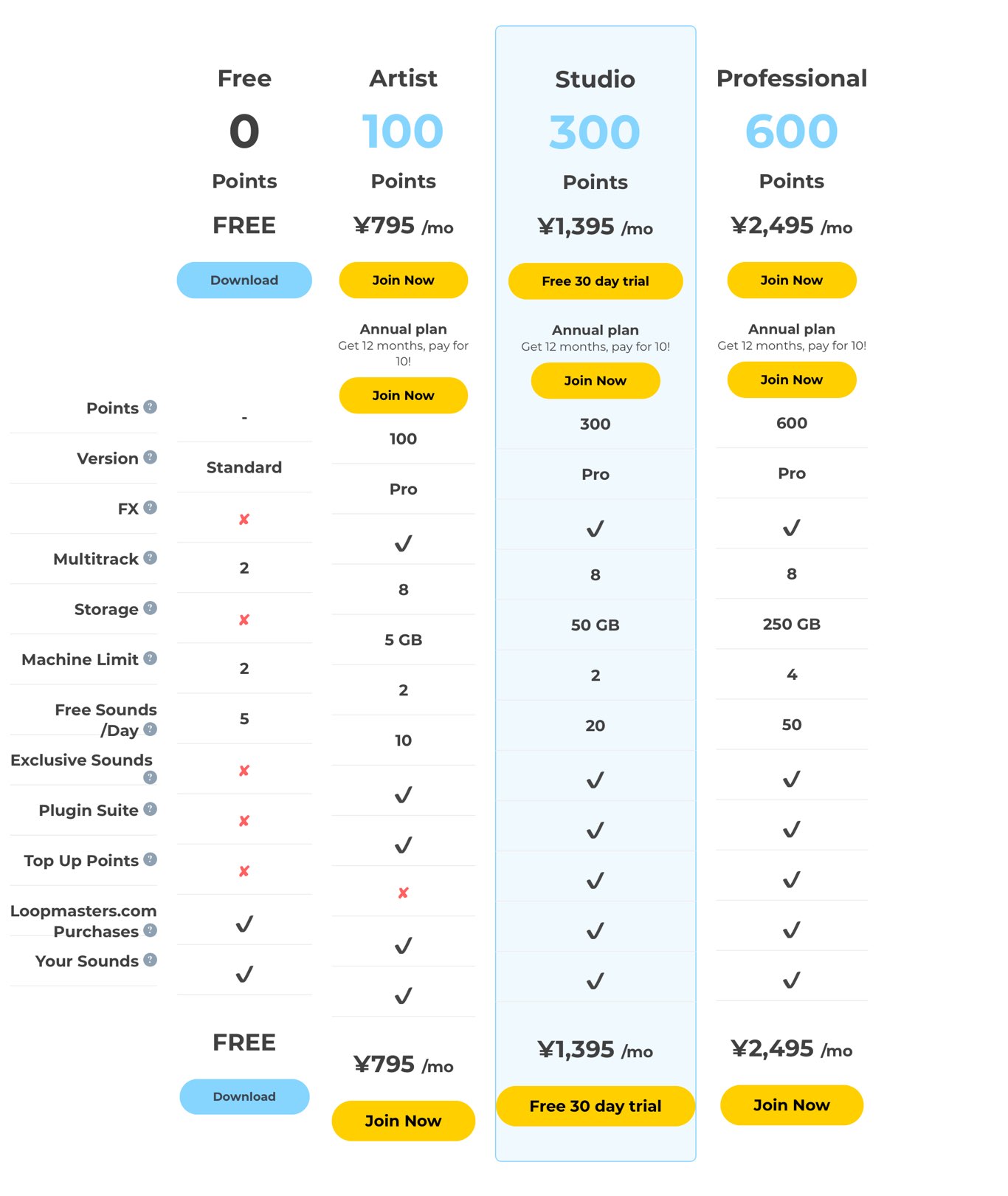 You can create tracks choosing from over a million sounds in Loopcloud's servers.
Here we will be taking a look at the new functions and various plans available for Loopcloud 5.
Loopcloud 5 Video Access
Product URL : https://bit.ly/2lX0lrX
Use 1 Million+ Samples to Make Tracks – Even Download Them
Including samples for free/paid subscriptions, Loopcloud's server contains over a million samples.
One precaution: Even if using a paid subscription, this does not automatically give you access to all of the sounds/samples on Loopcloud.
Only the free samples are included, and the number of free samples that you can download in a day depends on your subscription.
The number of samples that can be downloaded daily by plan are as follows:
Free Plan : 5 samples a day
Artist Plan : 10 samples a day
Studio Plan : 20 samples a day
Professional Plan : 50 samples a day
In addition, there are special sounds prepared for the paid subscription plans as well.
Finding Downloadable Material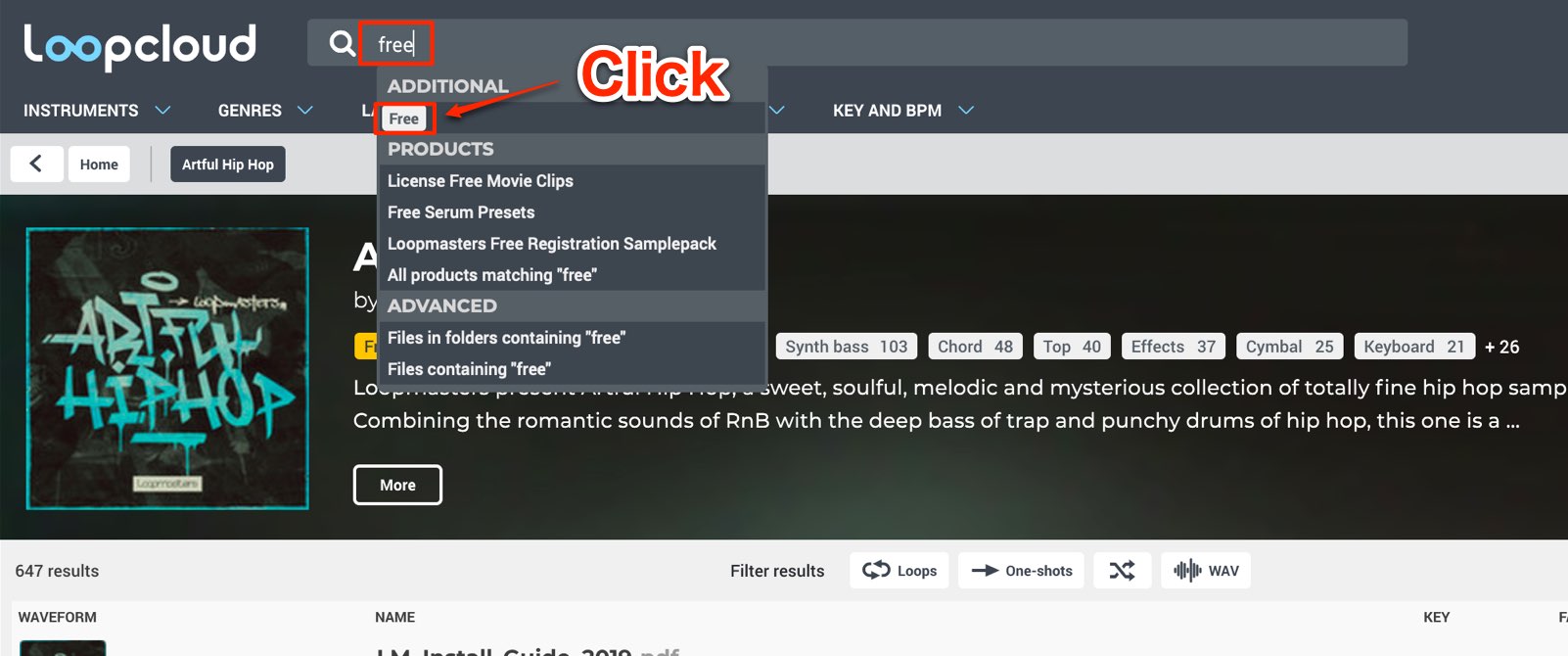 Enter "Free" into the search box and click the displayed tag.

As seen you can find materials that can be used for free.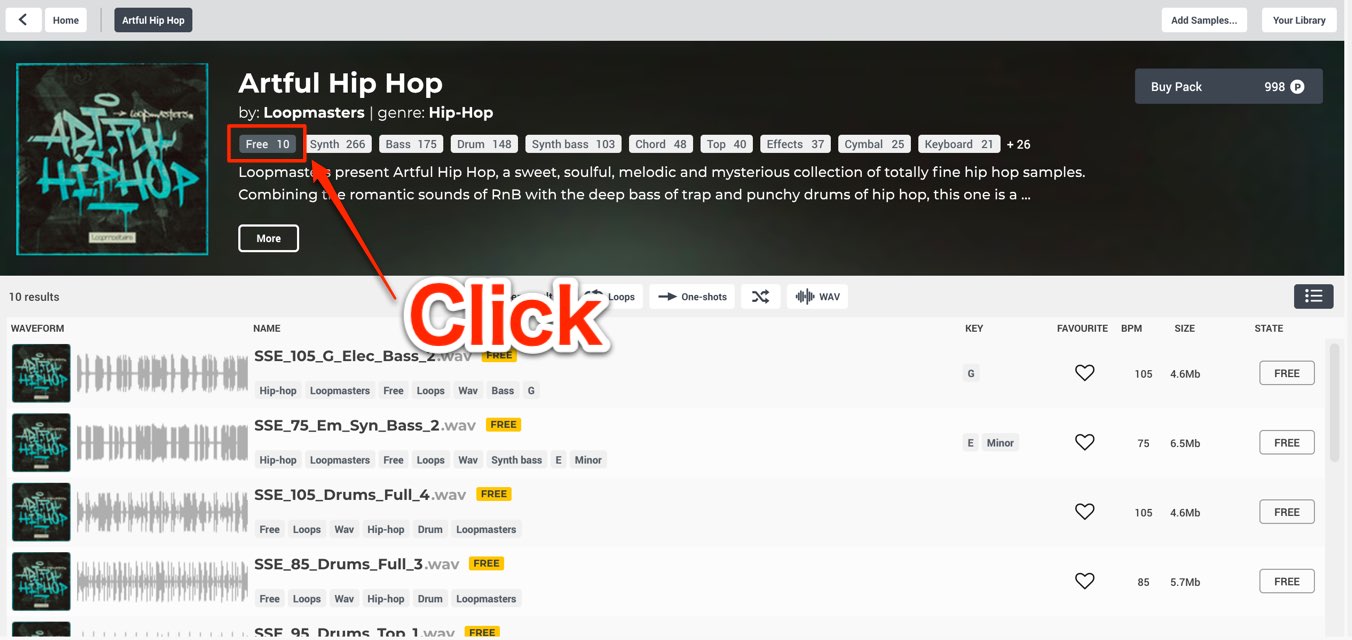 You can find a package you like and click the "Free" tag to access them as well.
Using Paid Sound Samples
Purchase points with your card and use these points to download and use paid samples.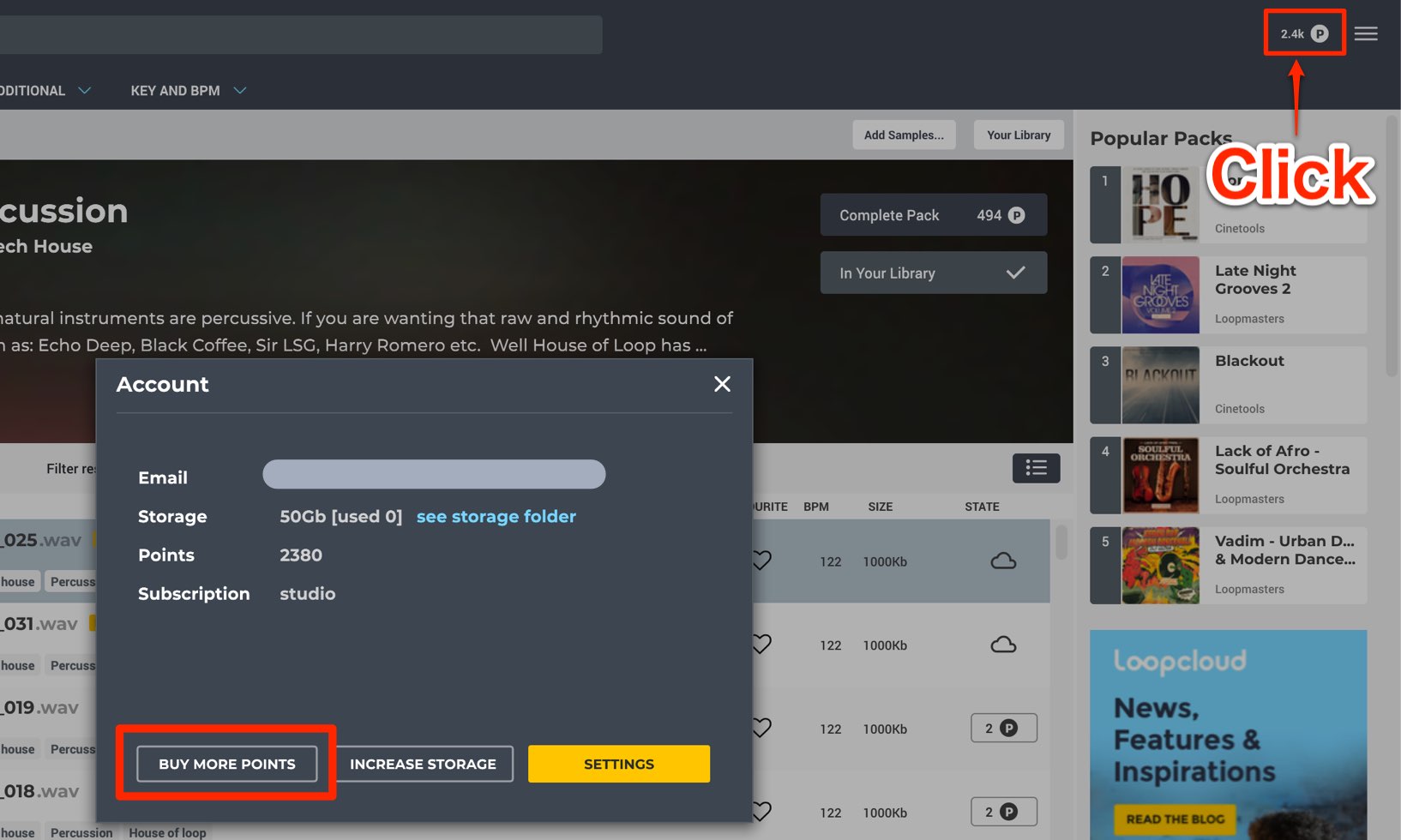 Click on the point icon on the top right, and purchase points from the window that is displayed.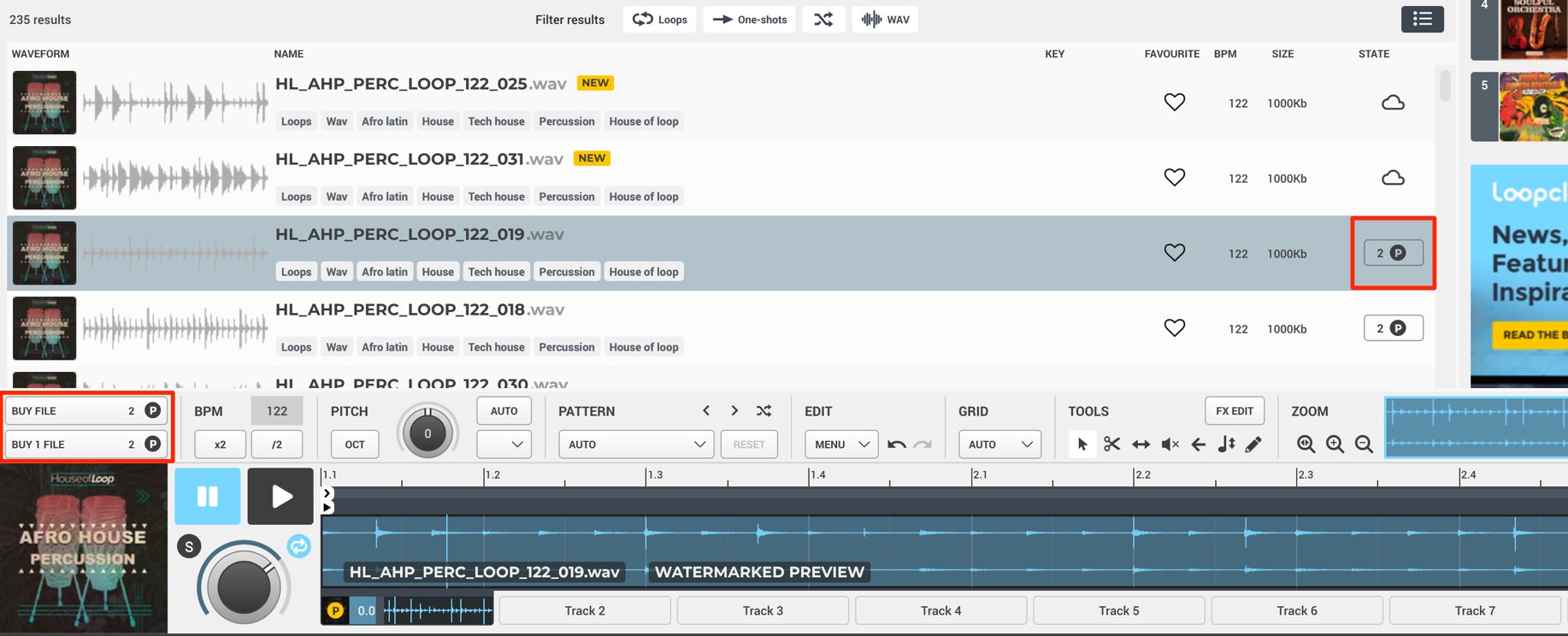 A useful feature is the ability to purchase materials individually, rather than having to buy the full sample package.
The sound shown in the image can be purchased for 2 points, and by clicking, it will instantly be added to your samples.
In addition, these points are added on monthly depending on your subscription plan.
Free Plan : No points
Artist Plan : 100 points
Studio Plan : 300 points
Professional Plan : 600 points
Saving Your Original Samples in the Cloud
A service that allows users to save their original sounds on the cloud is available for paid subscribers in Loopcloud 5.
By uploading your samples into Loopcloud, you can access and use your own samples without using disk space on your computer.
The amount of space that can be used on the cloud is as follows:
Free Plan : None
Artist Plan : Up to 5GB
Studio Plan : Up to 50GB
Professional Plan : Up to 250GB
Please be aware that the cloud features require having an internet connection
Uploading Sounds to the Cloud

Click "Add Samples" and select the sound folder you want to add.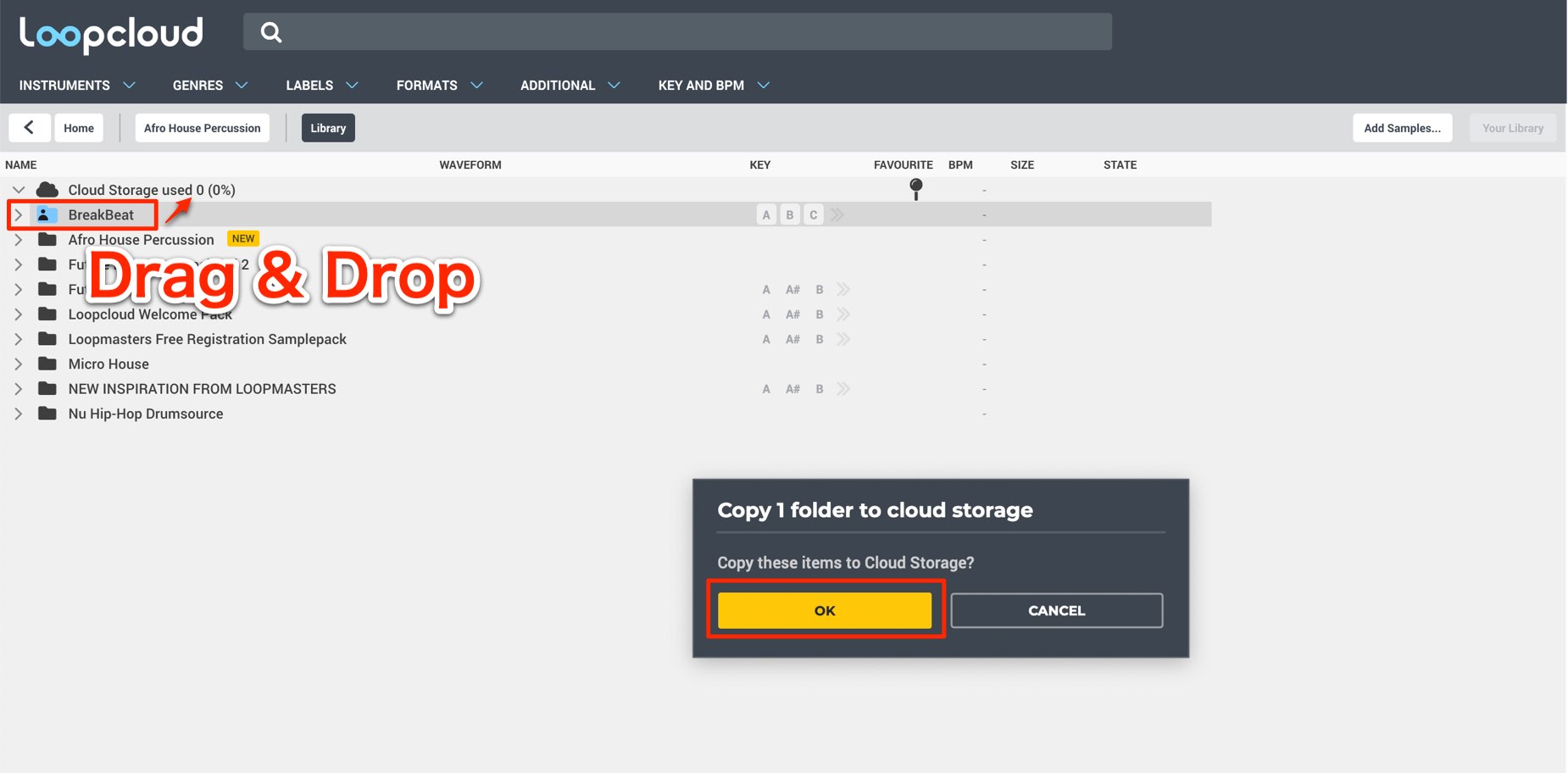 The added folder will be displayed. Drag & drop the folder into "Cloud Storage used".
Click "OK" to begin the upload.
After uploading is complete, you can access your sounds and download/use them from anywhere via an internet connection.
This is a great feature that allows you to free up space on your computer as well.

This is a screen on another computer.
We can see that the samples are reflected here, and can be instantly accessed.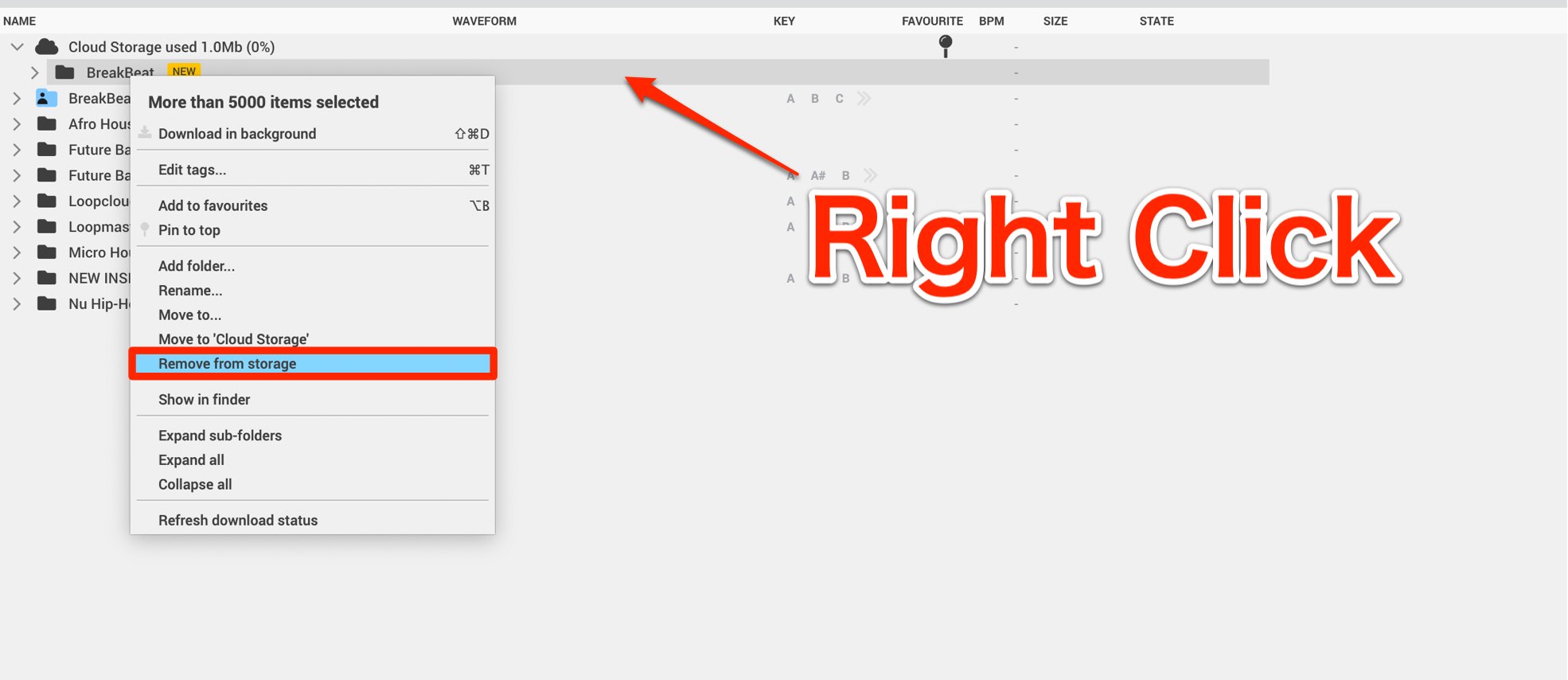 There are limits to the uploaded samples for each plan as shown above.
To delete an unwanted sample, right click the folder and select "Remove from storage".
Using Loopcloud on Multiple Computers
You may want to access Loopcloud from your home, studio, and laptop on the go.
Of course, you can access Loopcloud from multiple different computers and the available sounds will be synced.
The number of computers that can be used depends on the subscription.
Free Plan : 2 computers
Artist Plan : 2 computers
Studio Plan : 2 computers
Professional Plan : 4 computers
Maximum 8 Track Multi Editor
You can layer up to 8 tracks of sample materials to create a track.
It's a great function that allows you to quickly and effectively put together tracks.

Click each track and simply place the sounds you want to use.
The tempo will be auto synced, and each track can be edited individually as well.

You can adjust the volume of each track and solo playback as well.
In addition, the number of tracks that can be used depends on the subscrition plan.
Free Plan : 2 tracks
Artist Plan : 8 tracks
Studio Plan : 8 tracks
Professional Plan : 8 tracks
Adding Effects to Materials
Though this feature is only found in the paid versions, you can apply effects to sample sounds.
This allows you to quickly create the ideal sound for your project.
Free Plan : Unavailable
Artist Plan : Available
Studio Plan : Available
Professional Plan : Available

Click "FX EDIT" and add effects from "+".
In addition to spacial effects like delay/reverb, filters, reverse/tape-stop style special effects are also available.

Another great feature is the ability to drag the span to designate where the effect is applied.
2 VST/AU Instruments PLAY/DRUM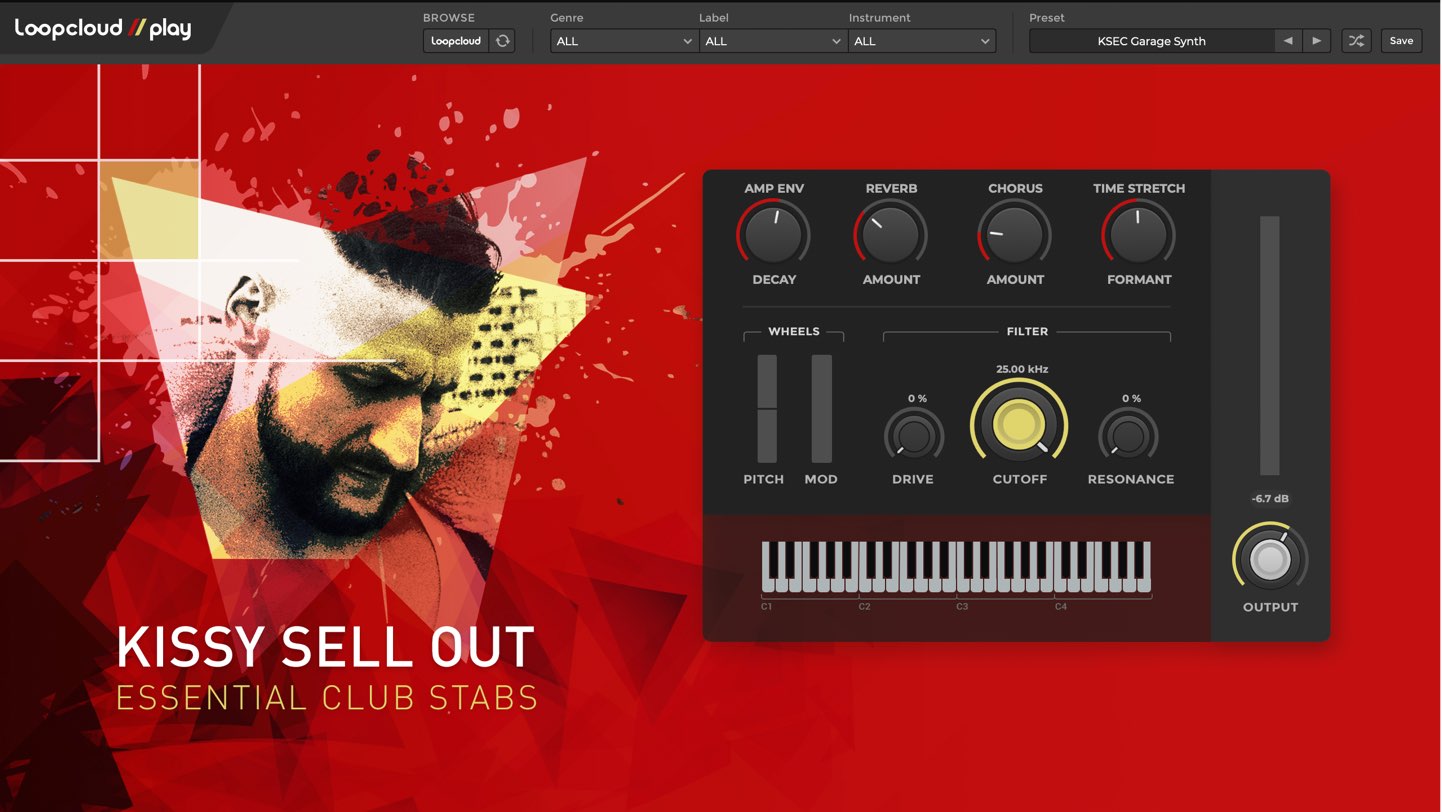 2 VST/AU compatible instruments have been released as well: software synth "PLAY" / drum instrument "DRUM".
These two instruments can be downloaded and used for free as well.
Follow this link to download.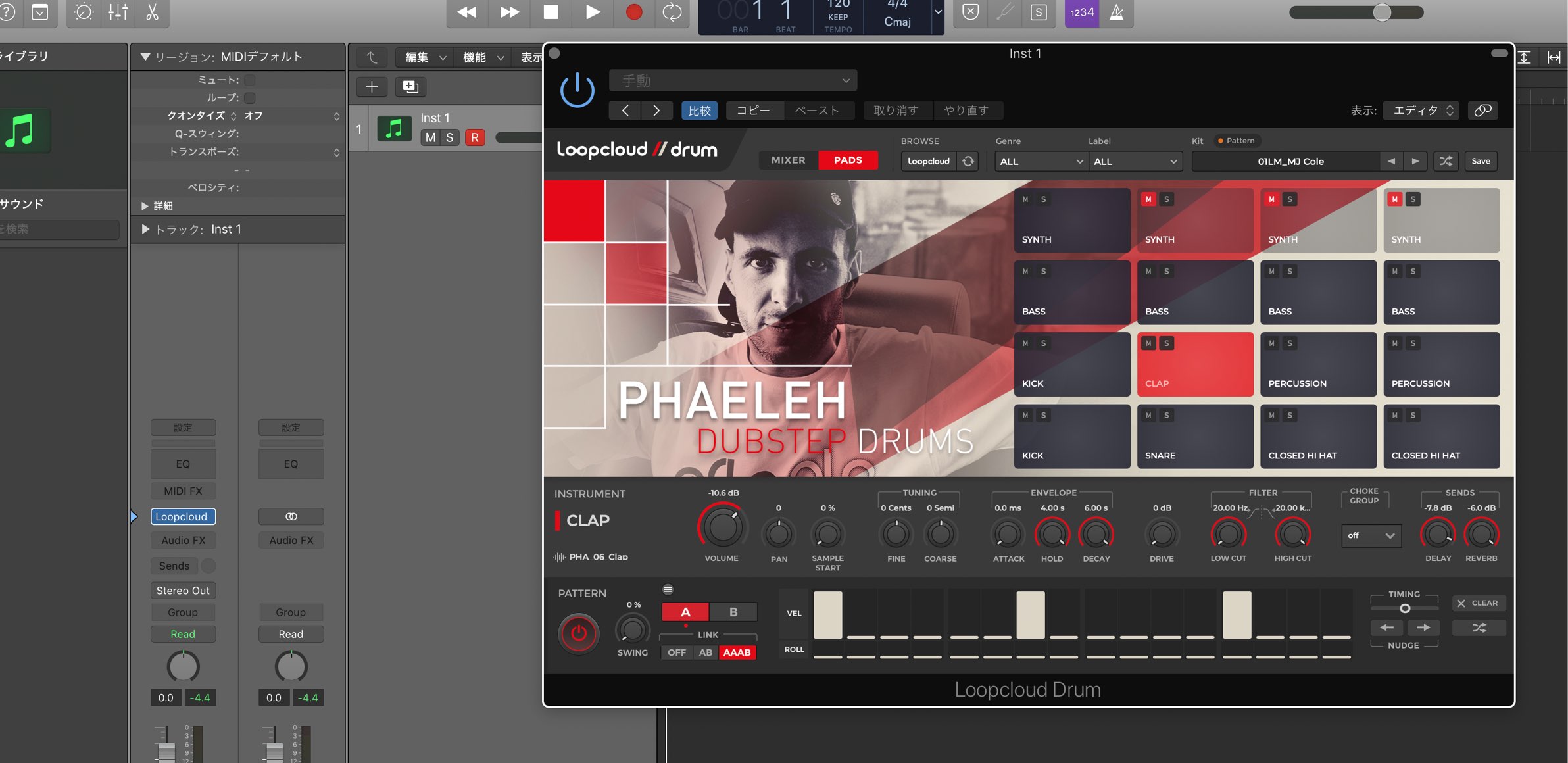 As seen it can be opened as an instrument in your DAW.
Though it contains various samples that can be used for free, you can purchase preset sounds for PLAY/DRUM from Loopcloud 5 as well.

Select PLAY/DRUM from "FORMATS" to narrow down the results.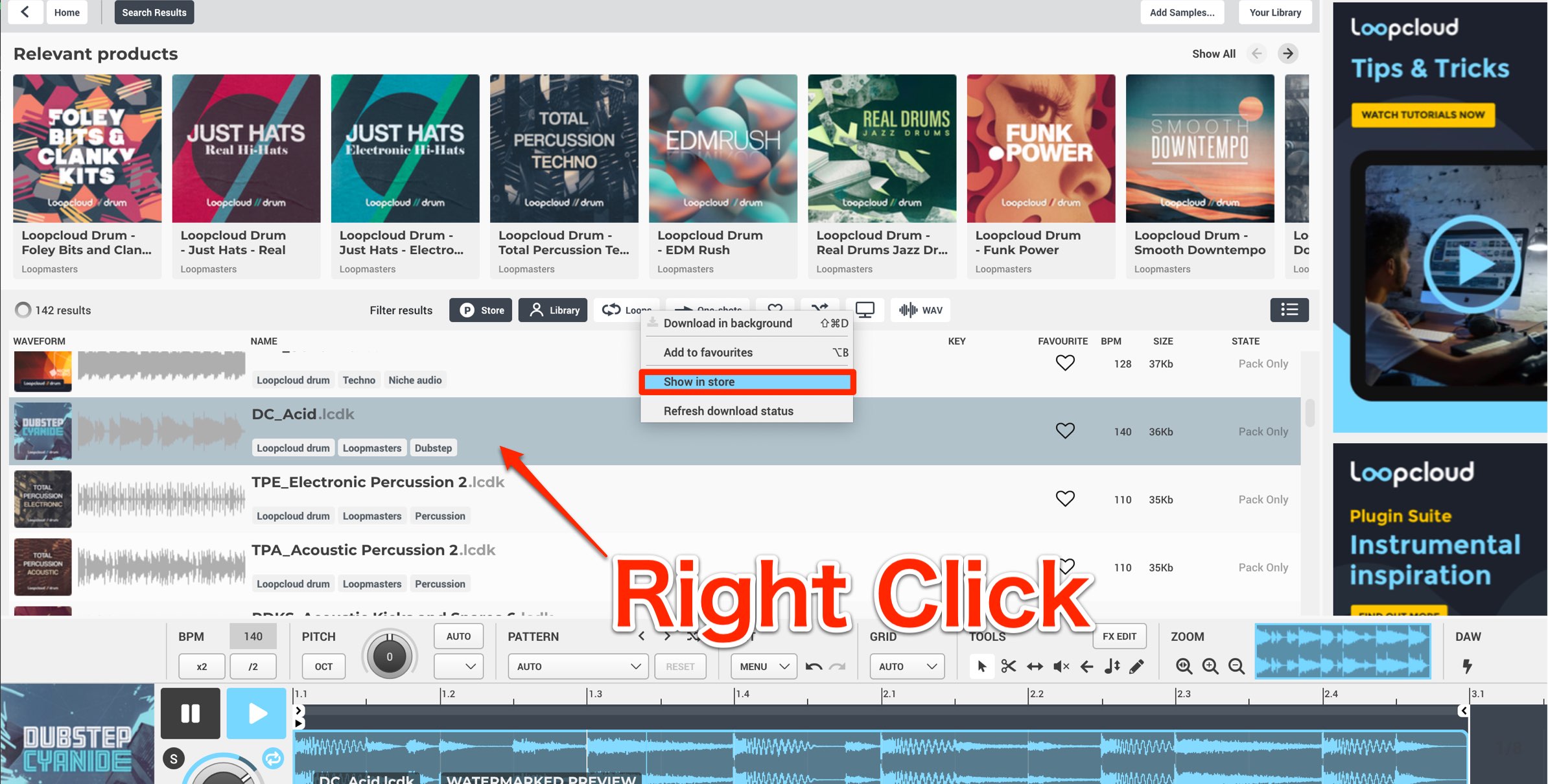 Presets will be displayed as shown. Of course, these sounds can be previewed as well.
When you find a sound that you like, right click on it and select "Show in store".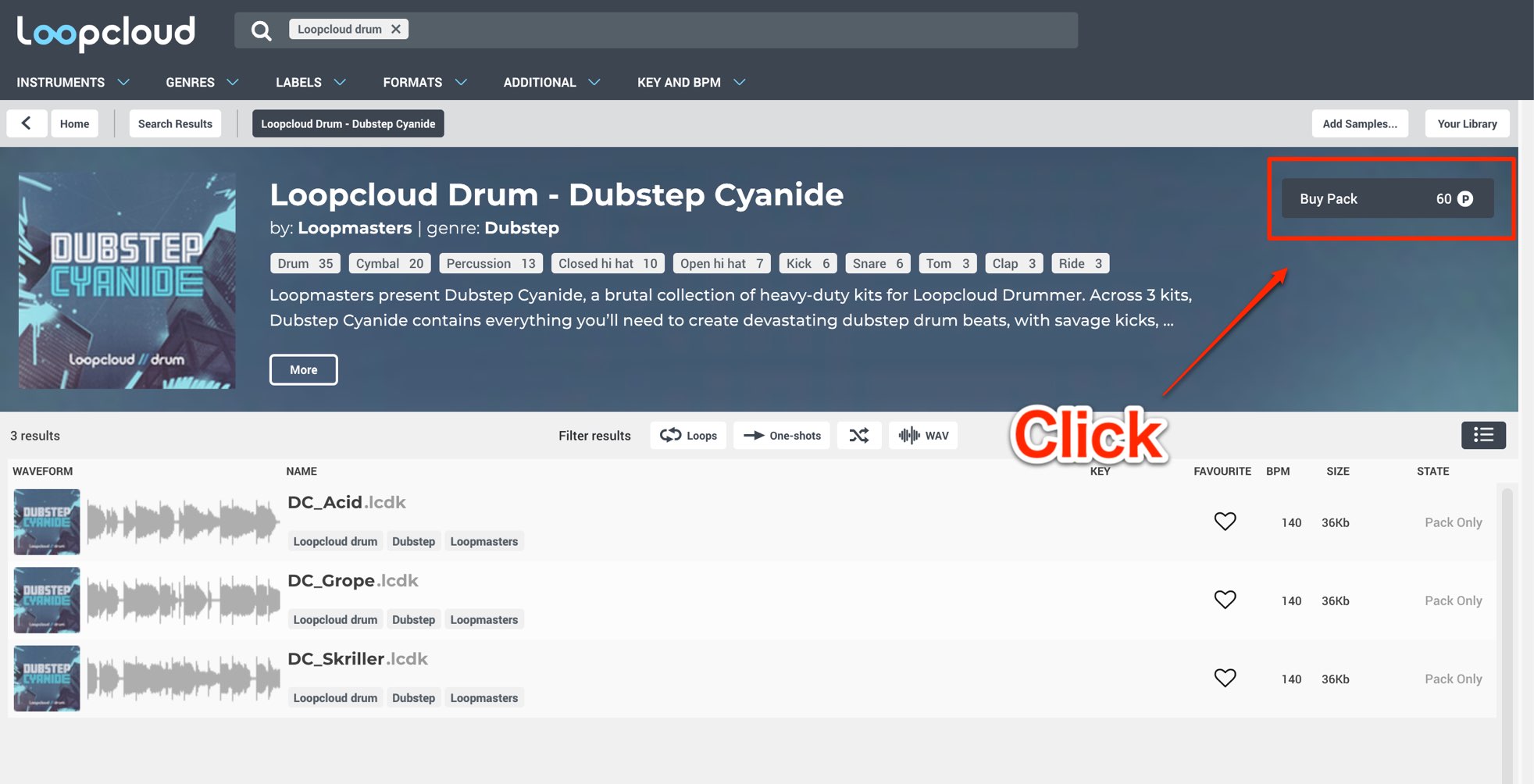 Click "Buy Pack" to purchase it.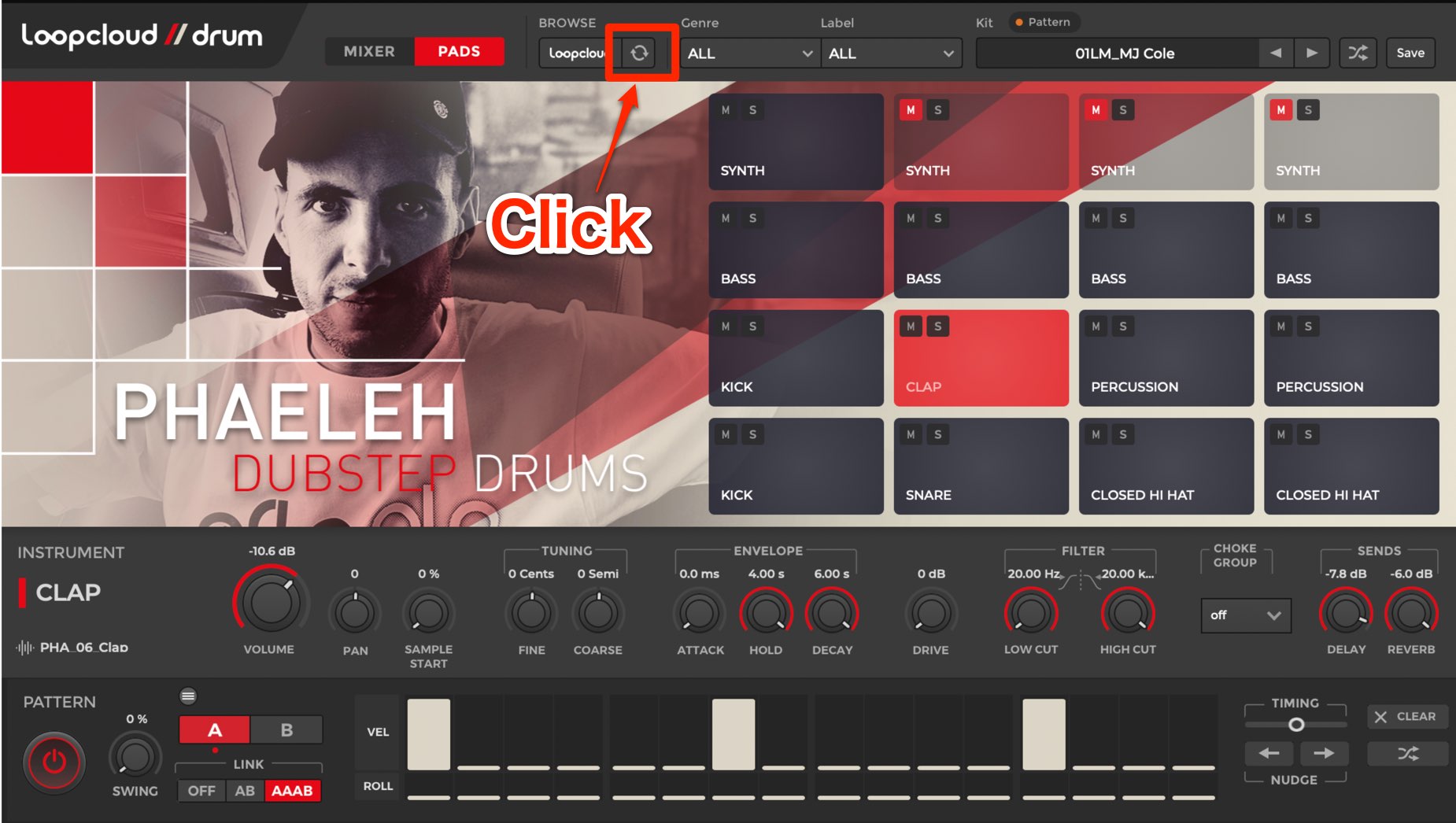 Click reload in the instrument after purshasing it.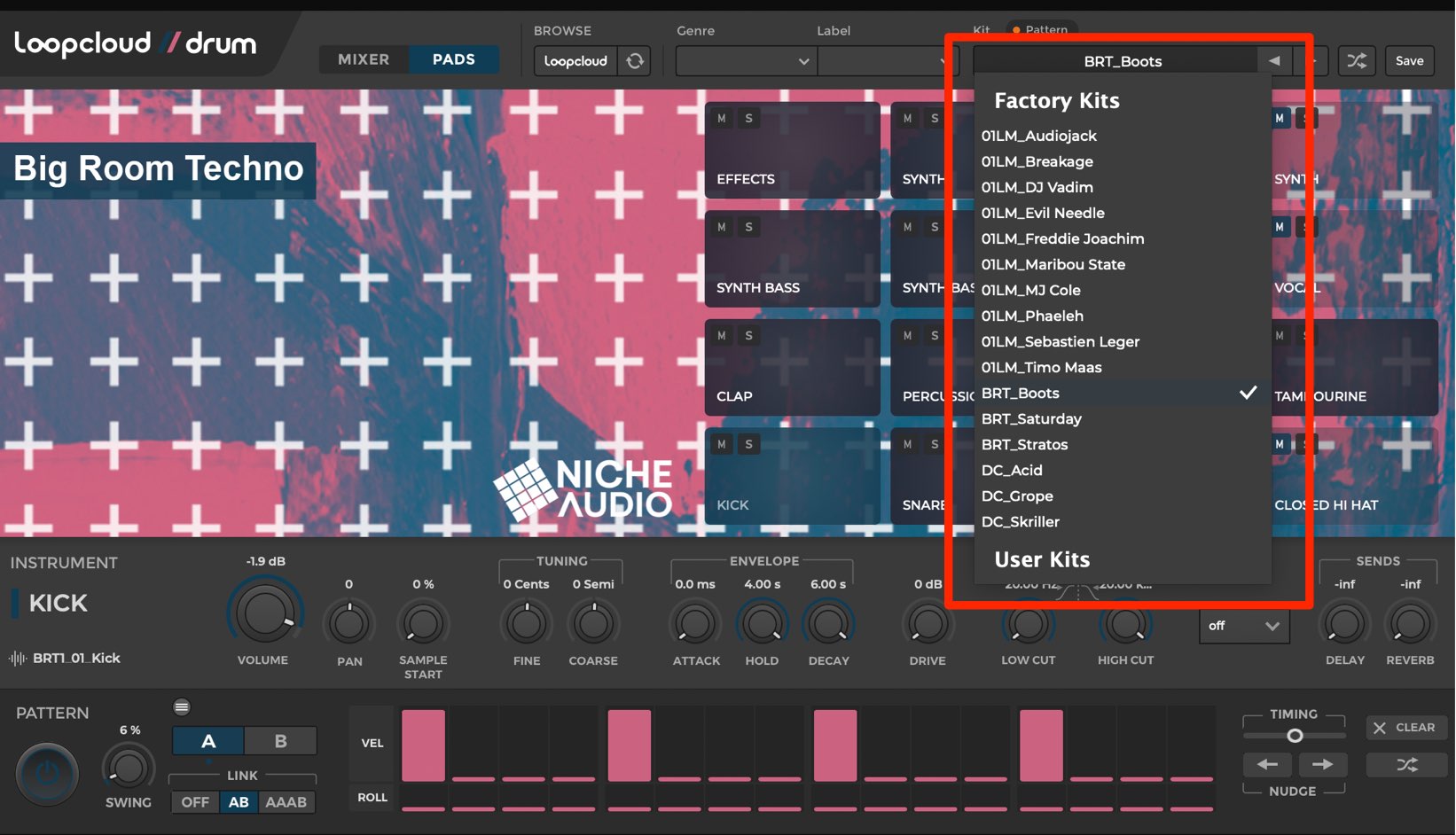 The purchased preset will be displayed and can be used right away.
How to Use Loopcloud
We have taken a look at sound editing in "Loopcloud 4".
Please check out the video below:
Loopcloud 4 Basic Functions
Reading Samples from Loopcloud 4 / How to Edit
---

We hope you enjoyed this article.
Though Loopcloud 4 was already a powerful sample organizing software, new features and functions have made this version even more powerful than it's predecessor.
There is a free version as well as a 30 day trial of the subscription version so please try it out for your next project!
Product URL : https://bit.ly/2lX0lrX