Loopcloud 4 Tutorial ② Importing Samples and Editing Sound
Expanding your sound bank and editing sounds in Loopcloud 4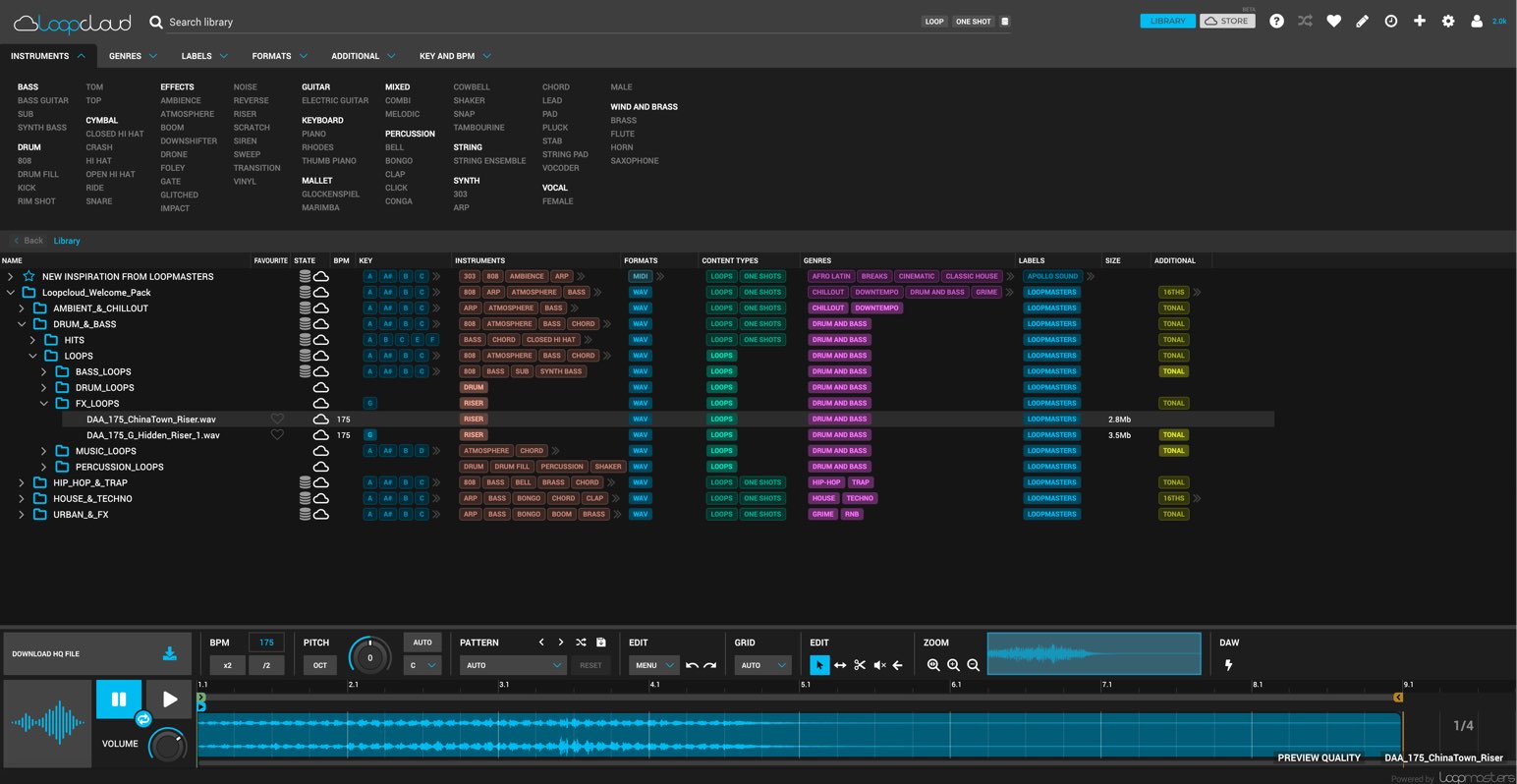 We will continue from our previous Loopcloud 4 tutorial series.
This time, we're taking a look at editing and adding in your own samples.
Editor functions are included that allow you to quickly create phrases and patterns with samples.
Original samples will also be auto tagged and separated, allowing to you vastly expand on your work flow.
Loopcloud 4 Video Access
Editing waveforms
Pick and choose from different sounds to create your own rhythmic/sequence patterns.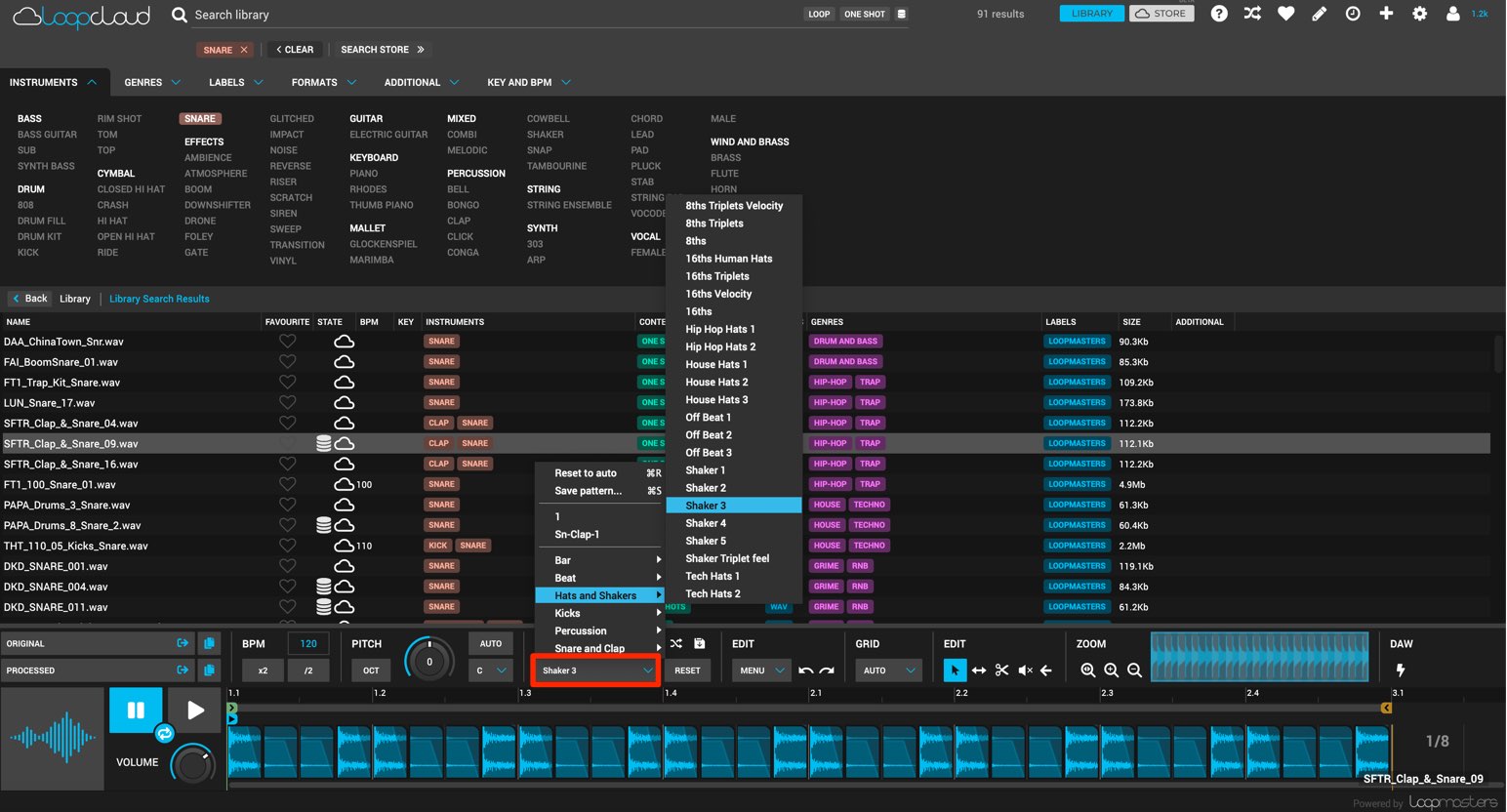 A variety of patterns like kick, snare, and percussion are included, and many ideas can be taken from here.

When using these patterns, even if you change the sound the pattern will remain.
This is useful for trying out various samples with the same pattern as well.
In addition, the pattern can be edited with different samples selected as well.
Zoom settings

The zoom display can be optimized for your edits as well.
Use "-" to shrink and "+" to zoom, and the icon on the left to display the entire waveform.

The editing will be synced to the DAW tempo, but the editing detail can be changed in subdivisions.
Simply click on the "GRID" menu to select the desired subdivision.
Snap to grid : By removing the check, you can make detailed edits without the confines of a grid
AUTO : The Grid detail will change depending on the zoom amount
Cutting regions

By using the scissor tool, you can split regions and edit the separately.
Volume editing

Use the arrow tool to change the region's volume, as well as add in fades.
In addition, regions can be moved as well as copy/pasted.
Mute settings

By utilizing the mute tool, you can mute specific regions.
This is useful for blanking out specific parts of phrases as well.
Reverse settings

You can reverse play a desired region.
Use it from reverse cymbals to other phrase reversing to create new and unique sounds.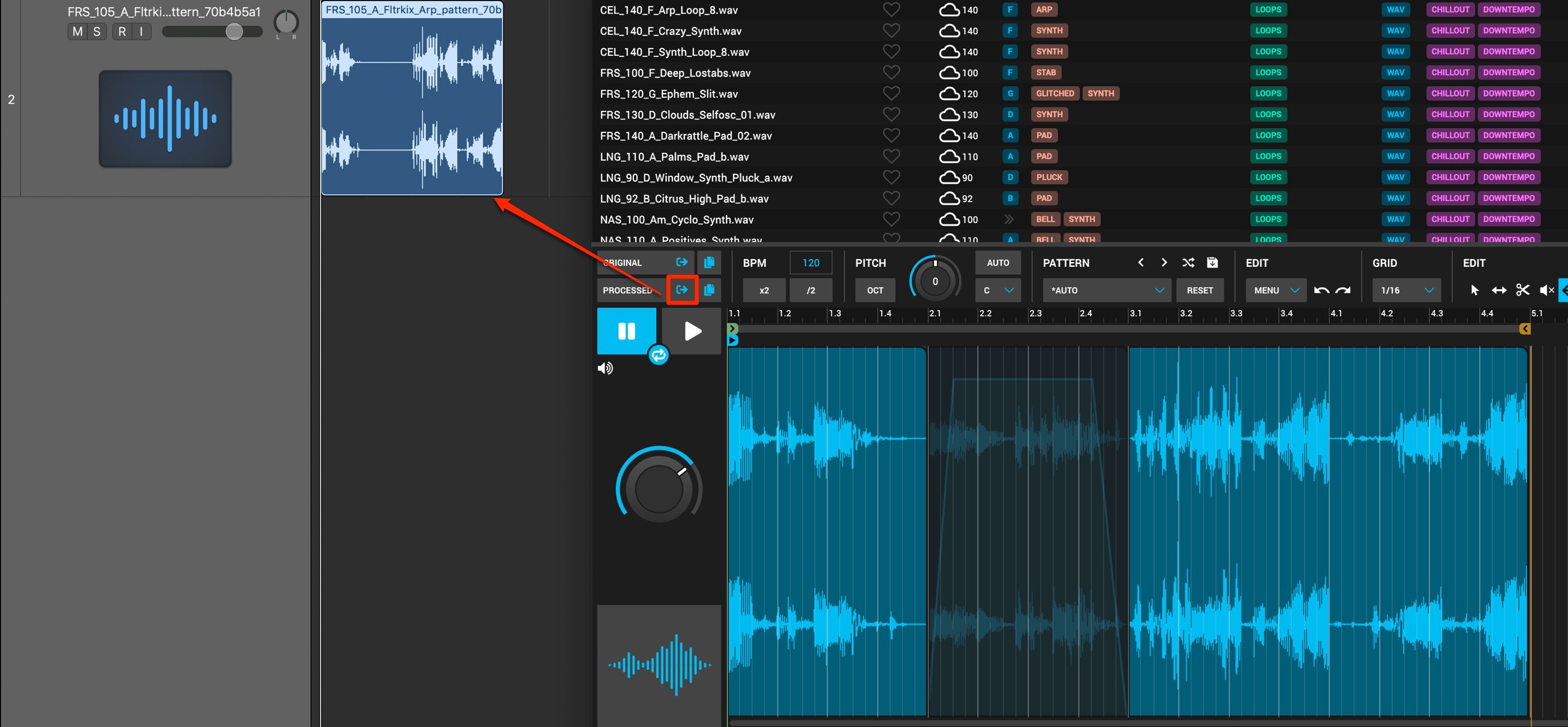 Of course, the results can be directly exported into your DAW as well.
Adding original samples
Your own sample materials can be added and organized in Loopcloud.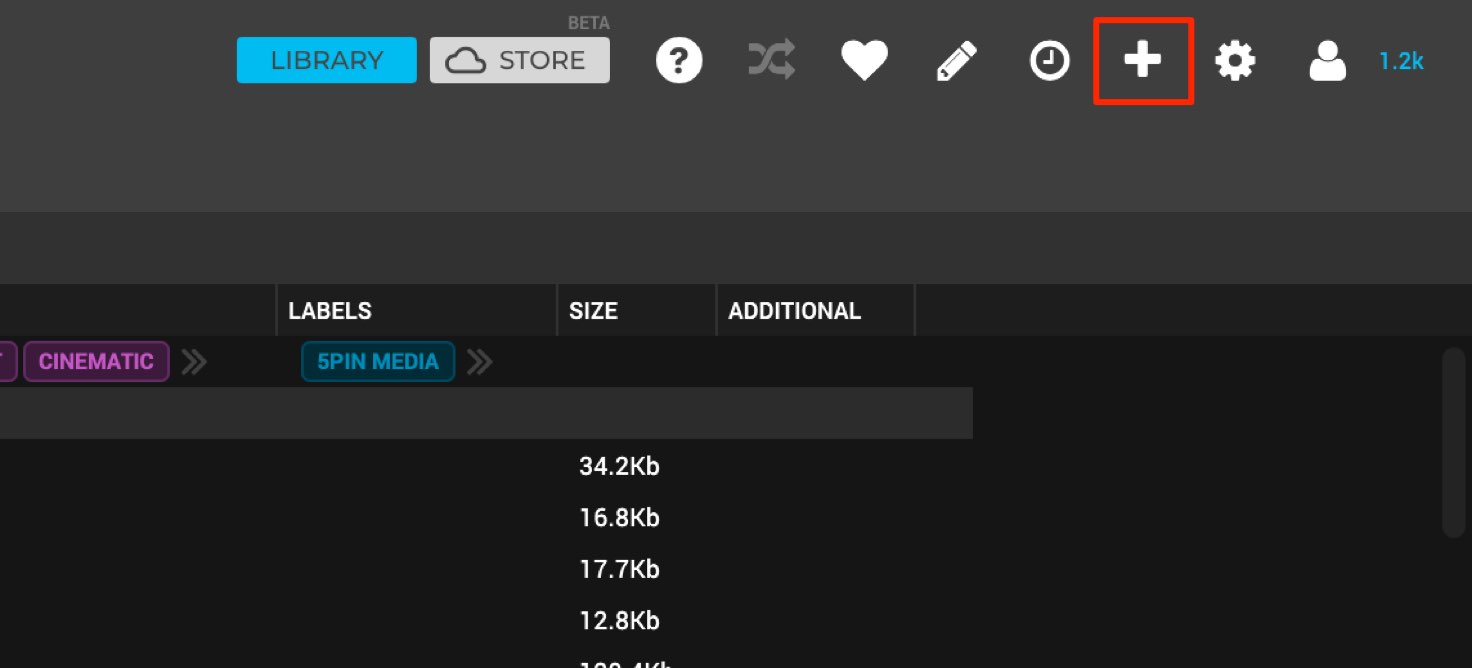 Click on the plus icon above to select the sample folder.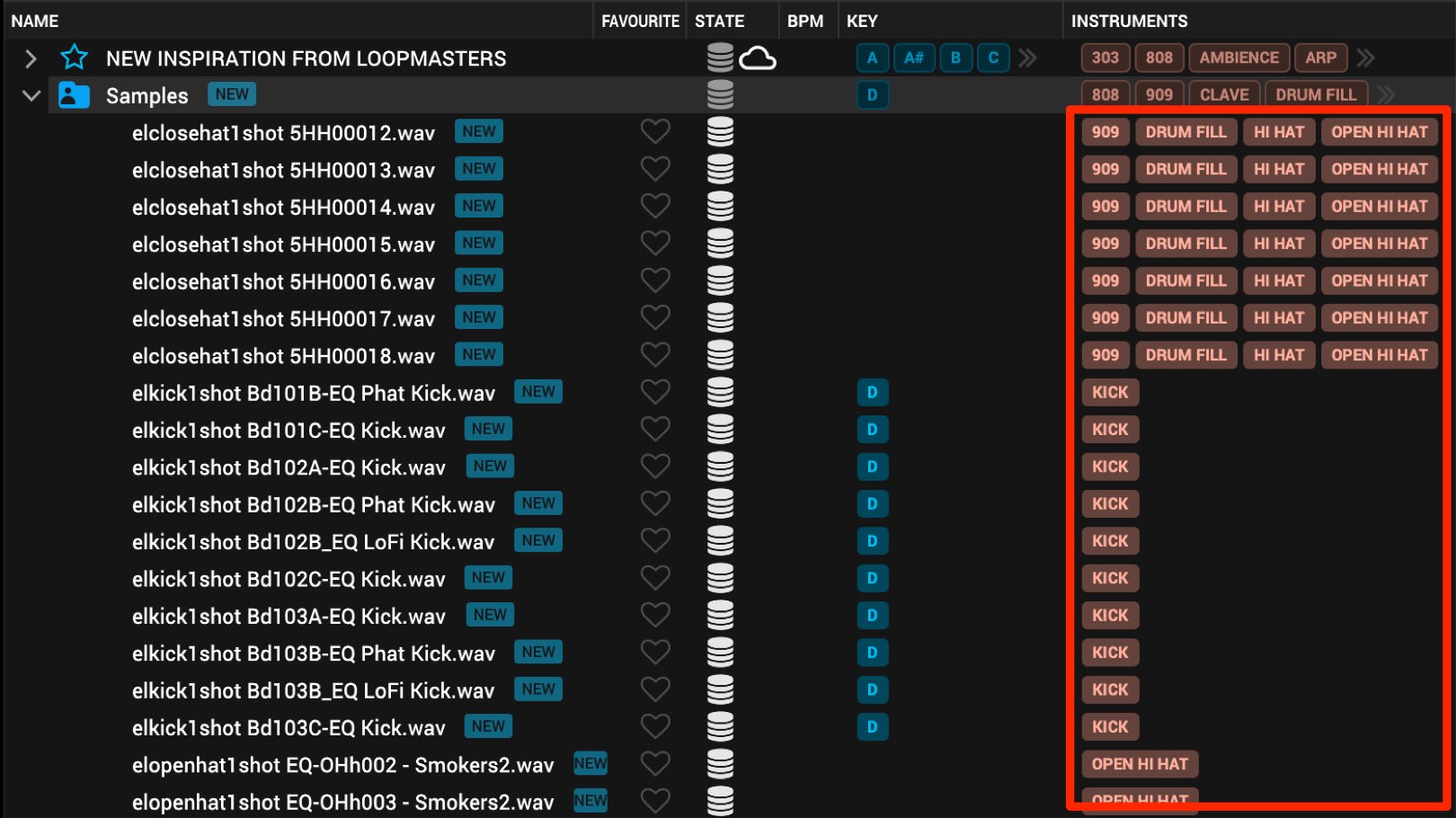 The great thing about this function is that the added materials are auto analyzed and tagged.
This removes the long process of organizing plugins.
Though this analysis is very detailed and accurate, if the file isn't analyzed well,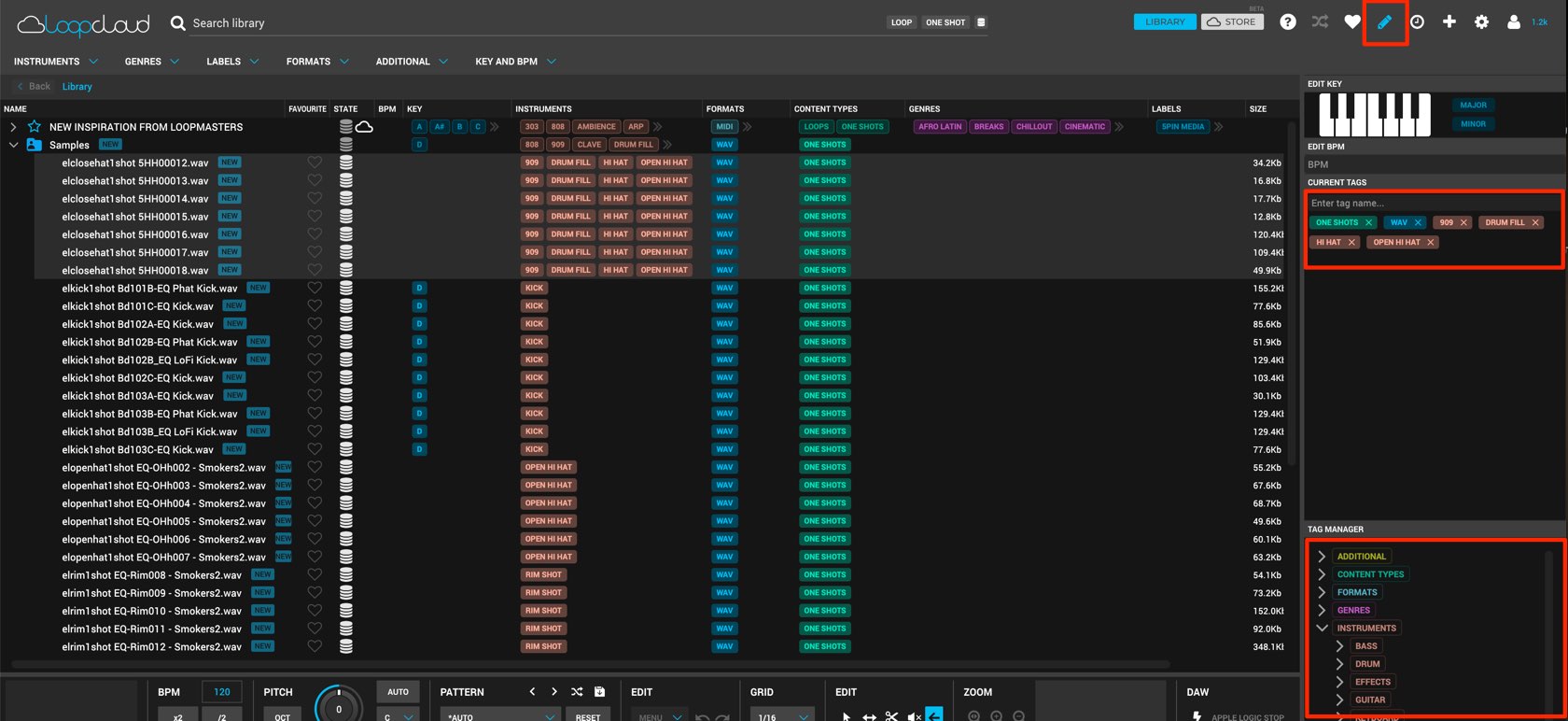 select the sample, and click on the edit icon above.
The tags can be deleted and added for the sample.
Purchasing sample materials
There is a Loopcloud Store available, where sounds can be purchased to expand on your library.
The products are purchased with points.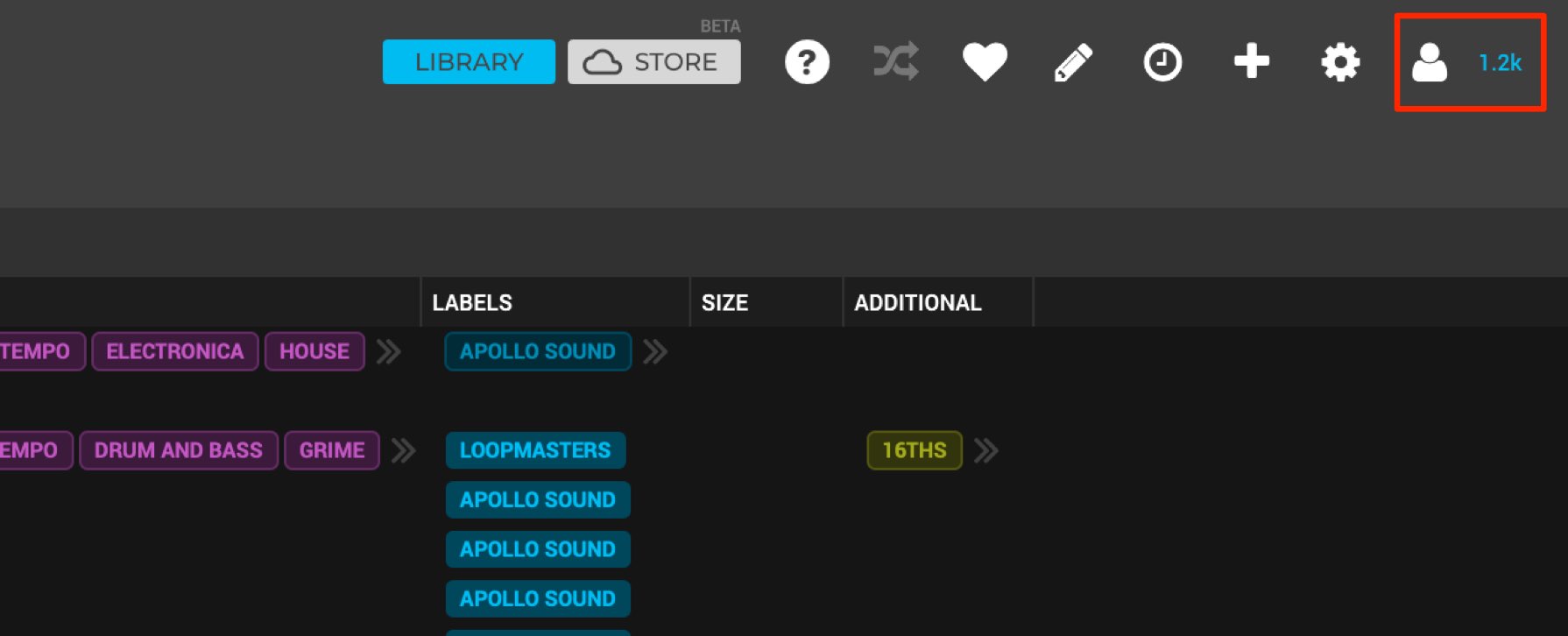 Click on the account icon,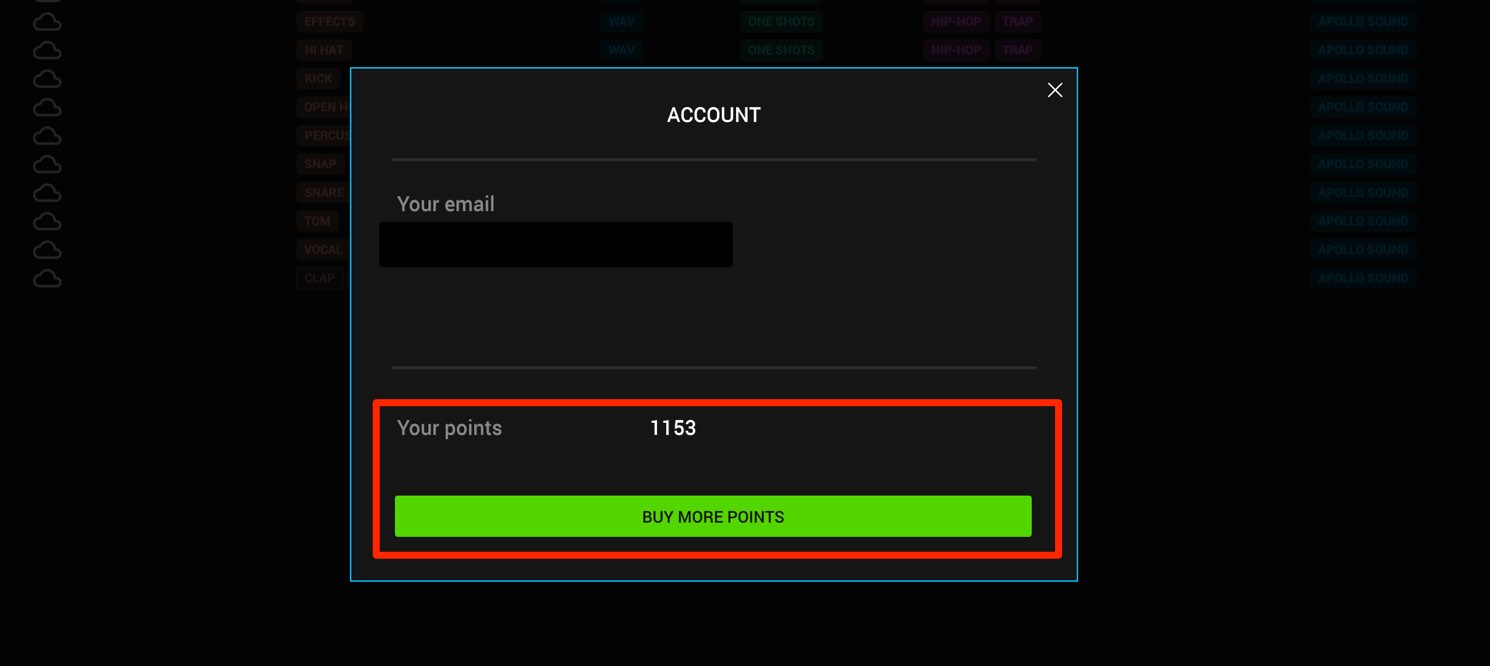 and after checking your current points, move on to purchasing.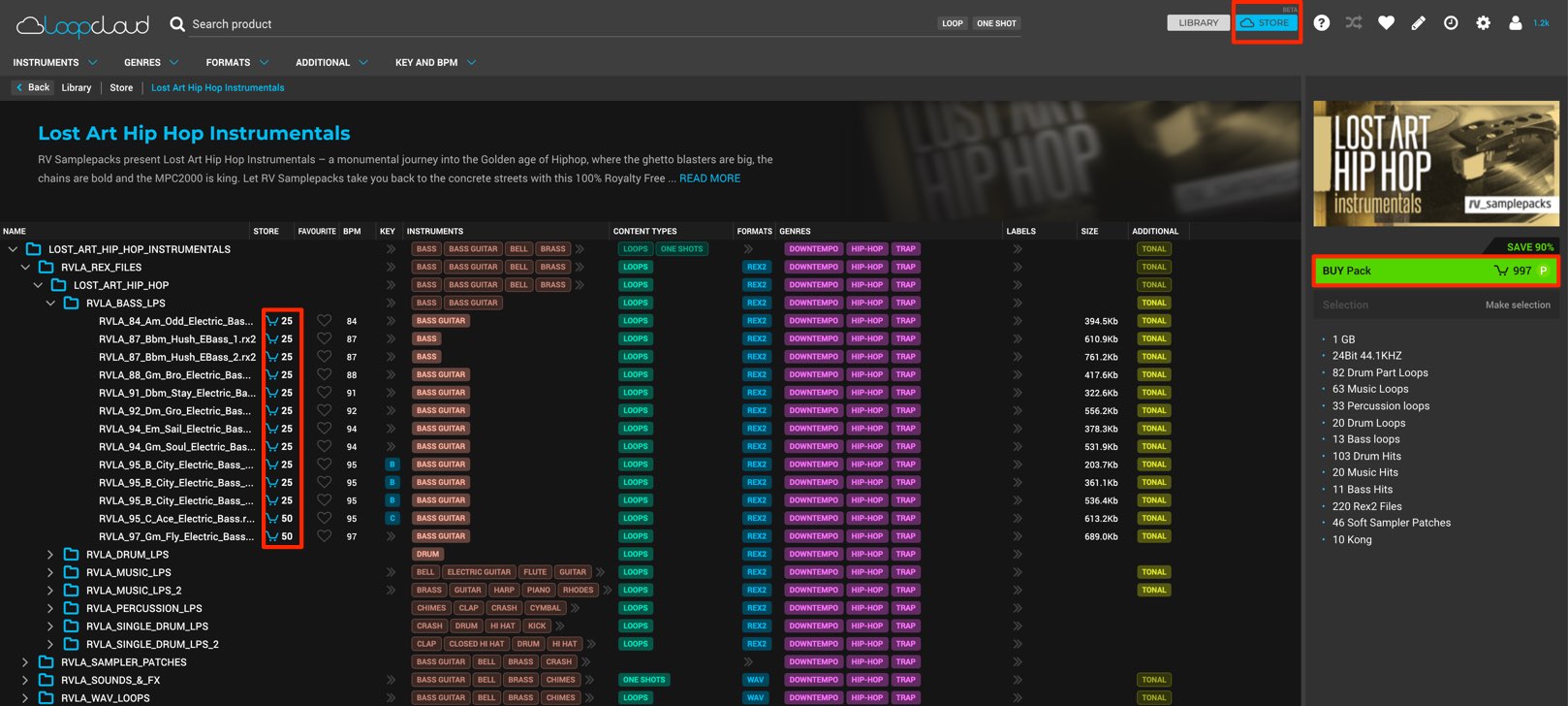 From the Store, you can select different sample packs as well as single sounds.
However, purchasing in packs is much more cost effective.

After purchase, your new sounds will be added to your Loopcloud library, and can be edited with all of the previously mentioned functions.
---
This completes our tutorial series on Loopcloud.
We believe this product to be a powerful tool for effectively managing a massive amount of samples.
The ability to even add and have your own samples analyzed in an incredible bonus.
This product can be utilized for free, so try it out and improve on your work flow!