Nektar Panorama T-Series Tutorial ① DAW Integration
Various tools that optimize this keyboard for DAW production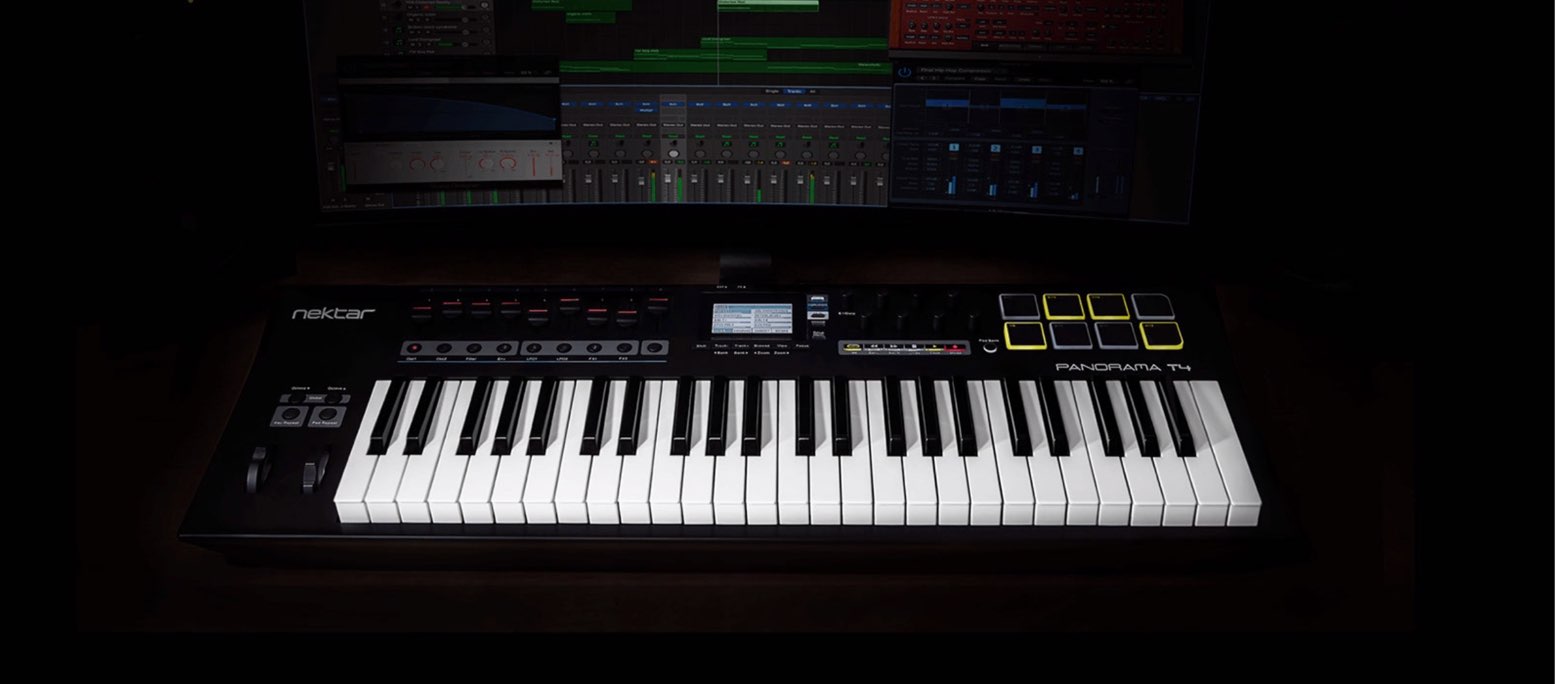 This time we will take a look at Nektar Technology's [Panorama T-Series] MIDI keyboards.
There are two versions available as T4 (49 keys) / T6 (61 keys) and contain the same functions.
Velocity/After-touch compatible keyboard and pads
Filter/knobs usable as a MIDI controller
Controlling your DAW with the T-series via [DAW integration]
Freely route/control software with its [Nektarine] compatibility
Power it via USB bus

etc.
A variety of functions are included that make this a great tool for DAW music production.
In this article, we will primarily focus on [DAW integration] while taking a look at this product.

DAW integration allows you to control functions and parameters in DAWs such as Cubase, Nuendo, Logic Pro, GarageBand, Bitwig Studio, Reaper, and Reason.
Lets start by taking a look at some functions.
Nektar Panorama DAW Intergration Video Access
Product Page: https://hookup.co.jp/products/nektar-technology/panorama-t4-t6
Preparation for DAW integration
After purchasing the product, go to the Nektar website, and create an account/register your product.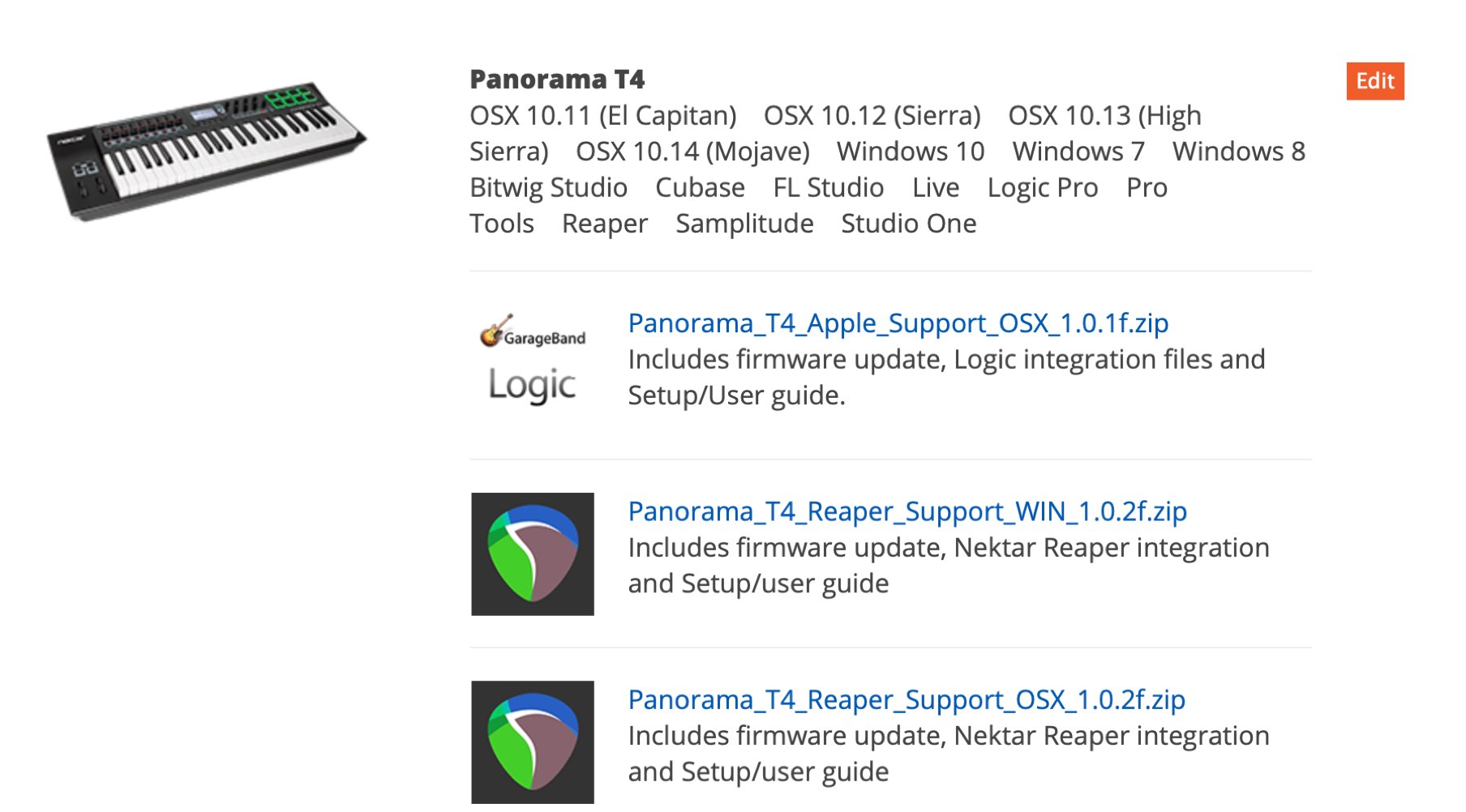 By registering your keyboard, separate installers will show up for various DAW integration.
Click on the DAW software you use to download the installer.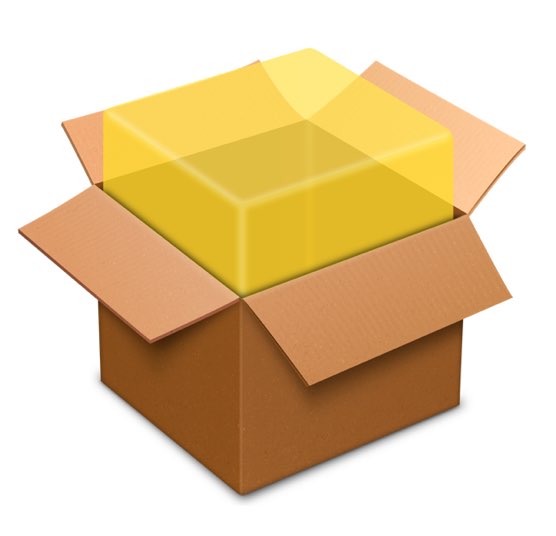 Open the installer to being the program installation.
We will take a look at the firmware update next.
T-Series firmware update/h5>
In addition to the steps above, you will need to update the firmware.
First, turn off your T-series keyboard.

Hold the 9th fader button + shift button while turning it on.
After doing so, the screen should show up white.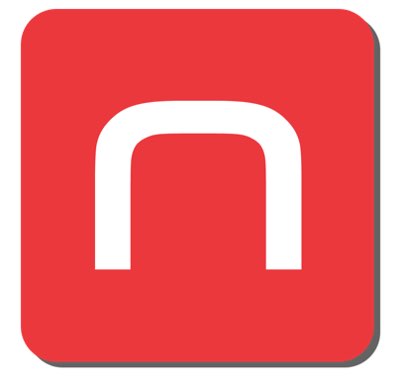 From the DAW integration installation folder, open up the firmware.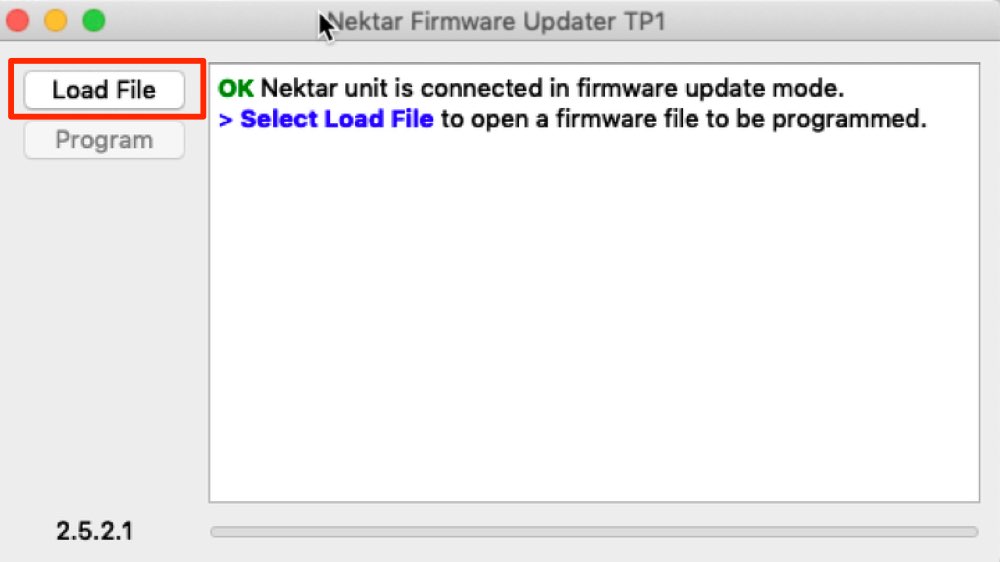 Select [Load File],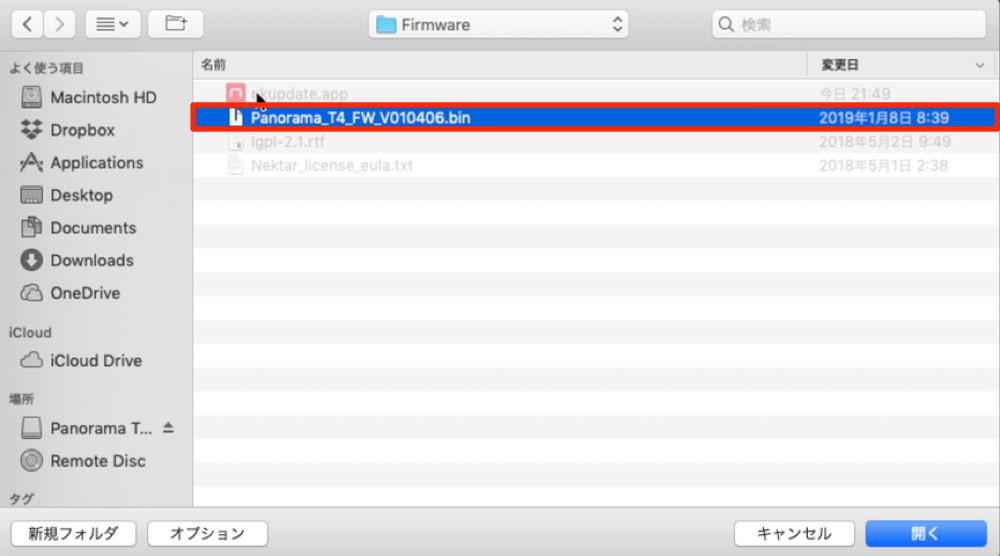 and select the [.bin file] from the firmware folder.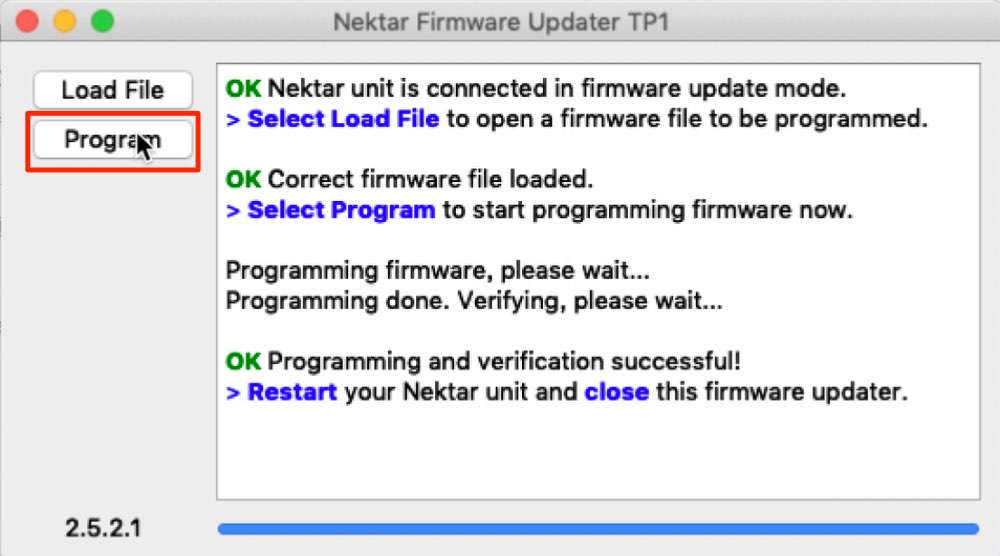 Click [Program], and if this screen comes up you're all set.
Turn off the keyboard once, and turn it back on to complete the process.
Using DAW integration
Each DAWs integration settings will differ slightly.
Please view the user guides from below.
URL : https://hookup.co.jp/assets/upload/support/attachments/2018/09/25101/Panorama_-T_User_Guide_JP.pdf
For this tutorial we will be using Cubase as an example.
Transport Control

When DAW integration is activated, you can use your T-series keyboard to [turn on/off loops, move forward/backward, play/stop, and record].
By using these functions, you can greatly increase your workflow.

By holding the Shift button, different functions such as [loop span, Undo, Click on/off] can be accessed as well.
About Modes
A useful setting in the T-series are the included modes.
※The transport functions above work regardless of mode/span>

Mixer : Controls the mixer (tracks) in the DAW
Instrument : Controls software sound plugins
Multi : Works with the included Nektarine software
Internal : Functions as a MIDI control
Using Faders in the Mixer mode
[Mixer] mode works great for controlling tracks.
※We recommend using track names in English

The mixer channel track's volume can be applied to [fader 1~8].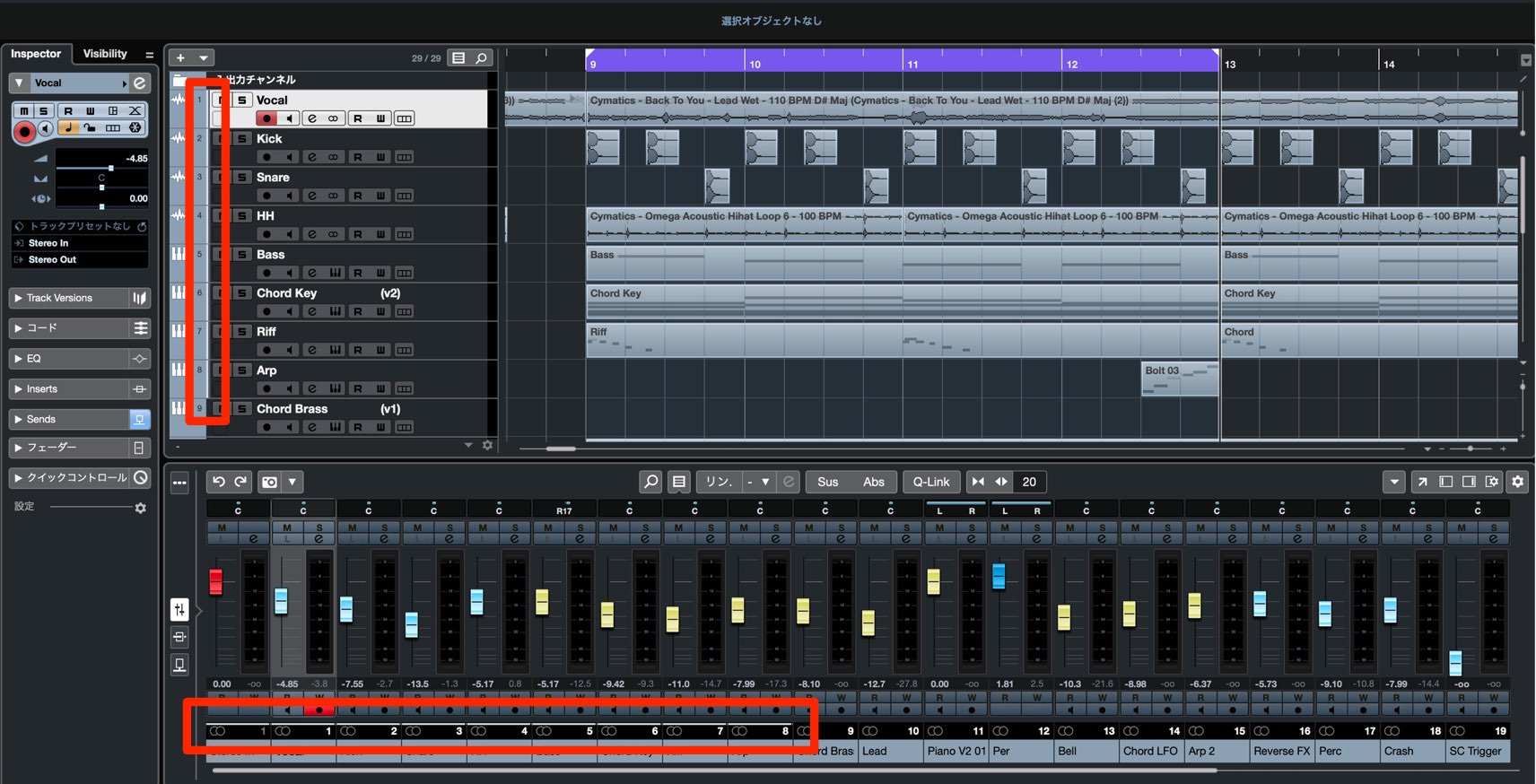 The span of tracks that it is applied to is shown on a white line in your DAW.

[Fader 9] can control a currently selected track, but by moving the fader while holding the button under it, you can control the master volume as well.

Use the [Track-/Track+] button to move the sync applied tracks, moving the 8 fader controllers at once.

From the buttons below each fader, you can mute on/off the synced track.

By holding fader 9's button and pressing a fader button 1~8, you can solo a track as well.
Using Knobs in Mixer mode

Use the 8 knobs on board the T-series keyboards to have access to more controls.

The buttons below the display change the applications for the knobs.
PAN : Controls the track's Pan (applies to the selected fader)
SENDS : Controls up to 8 different send levels of a selected track
Q.CTRLS : Controls up to 8 quick controls of a selected track
WRITE : Turns on/off a selected track's automation
---
We hope you enjoyed this tutorial.
By using DAW integration, you can create an efficient and instinctive workspace.
There is definitely a massive advantage to being able to physically control your DAW!
In our next article we will be taking a look at [Nektarine], included with the T-series.
Knowledge of these tools is a must to get the most out of your T-series product!
Product page : https://hookup.co.jp/products/nektar-technology/panorama-p4-p6