XLN Audio XO Tutorial ④ Effects, Individual Outputs, and Exporting to Your DAW
Using XO's DAW compatibility to the fullest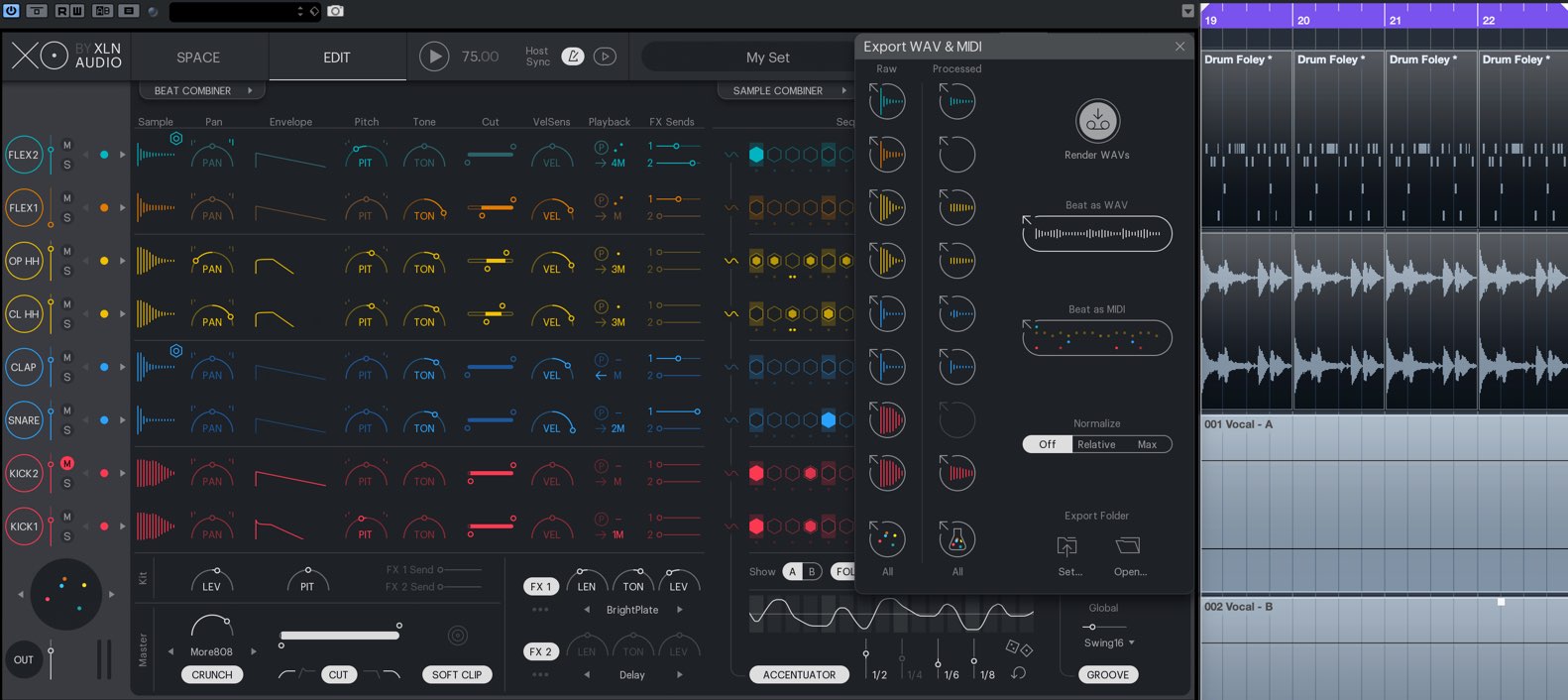 This is our final article on XO's tutorial series.
We will be taking a look at effects, individual outputs, exporting to your DAW, and saving presets.
The primary focus will be on the ability to sync XO with your DAW.
XLN Audio XO Video Access
Purchase here

Effect settings in XO
Applying reverb/delay

Each instrument sound can be sent to 2 different spacial effects.
There are a variety of effects to choose from, allowing for a wide range of applications in different tracks.
Master effects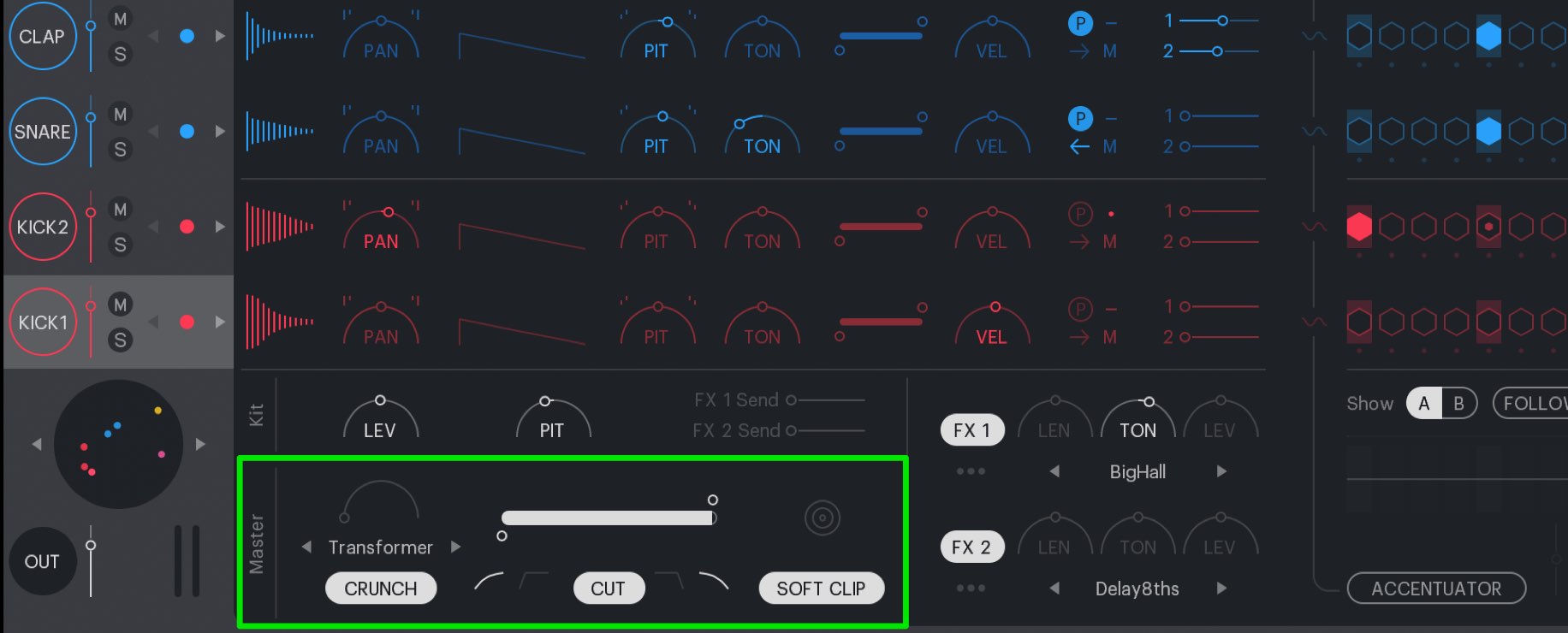 There are master effects available that allow you to apply effects to the entire kit.
Add finishing touches to your entire kit using saturation/filters/limiters.
Individual outputs for kit sounds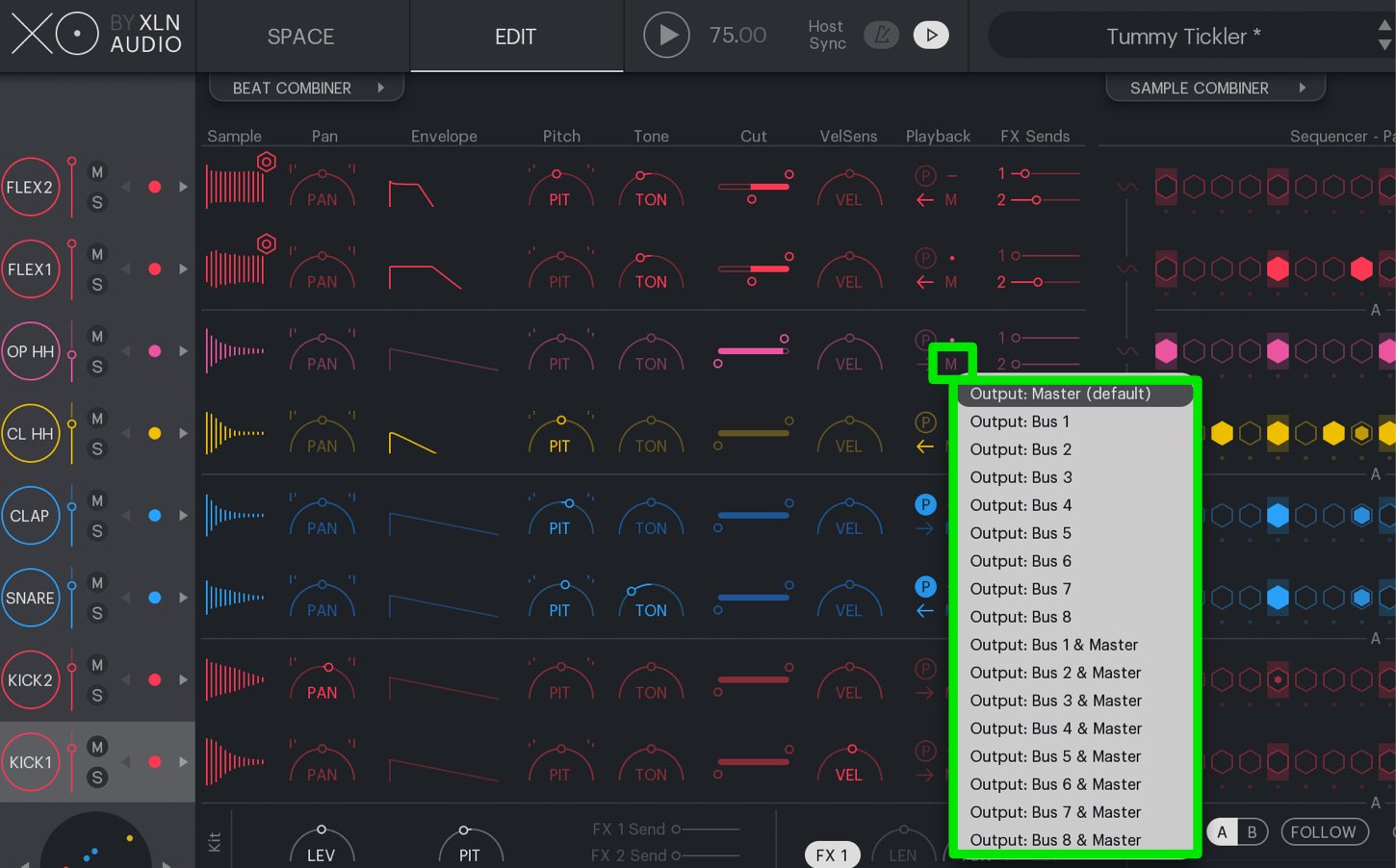 This plugin also allows you to set individual outputs for sounds.
Click "M" and designate a bus for the individual sound.
Then make individual output settings in your DAW to receive the bus sounds.
Audio/MIDI export to your DAW
The patterns and sounds created in XO can be exported to your DAW.

Click the export icon in XO.
Exporting MIDI patterns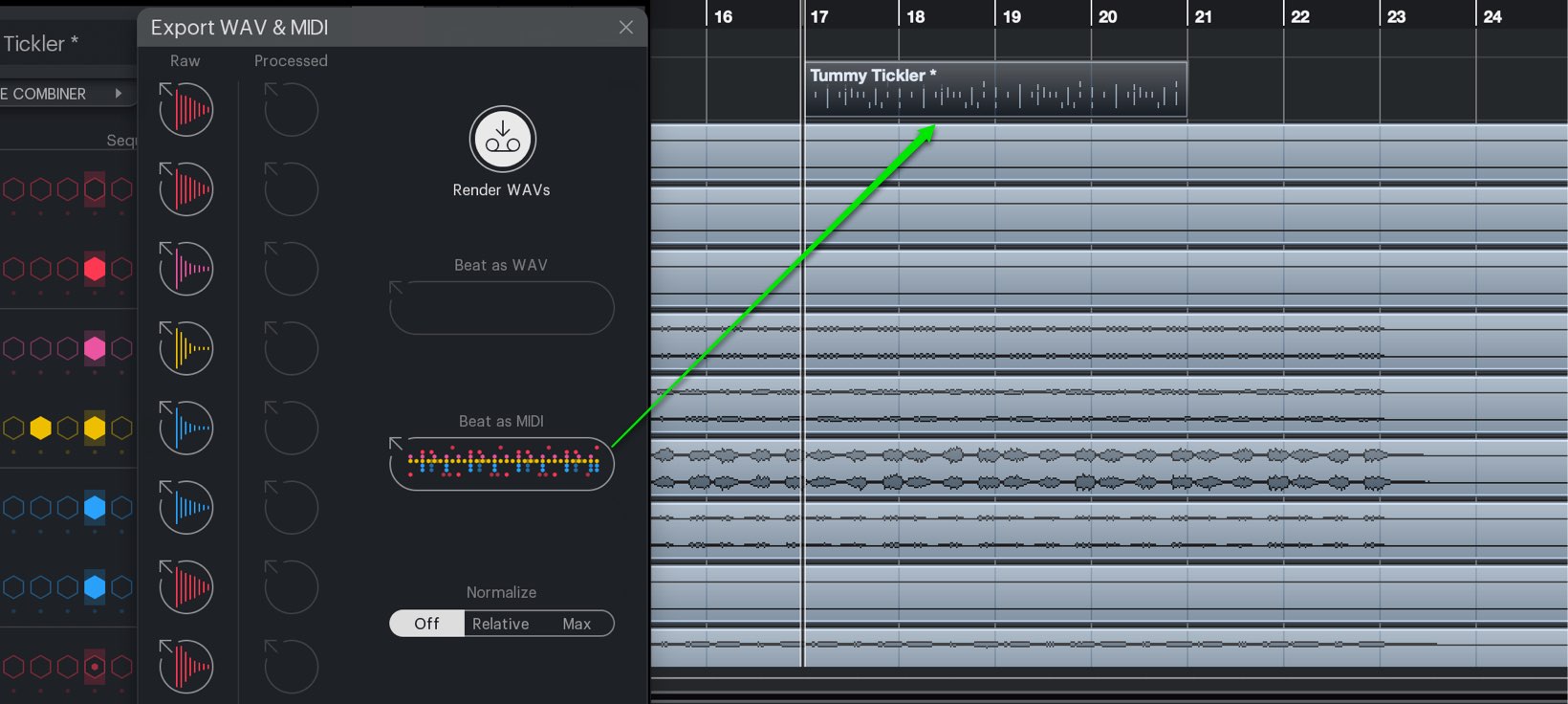 Drag "Beat as MIDI" to a MIDI track in your DAW.
Exporting audio files
When exporting audio, XO will create audio files in your selected folder.
By having a designated folder for audio files, it will make for easier organization.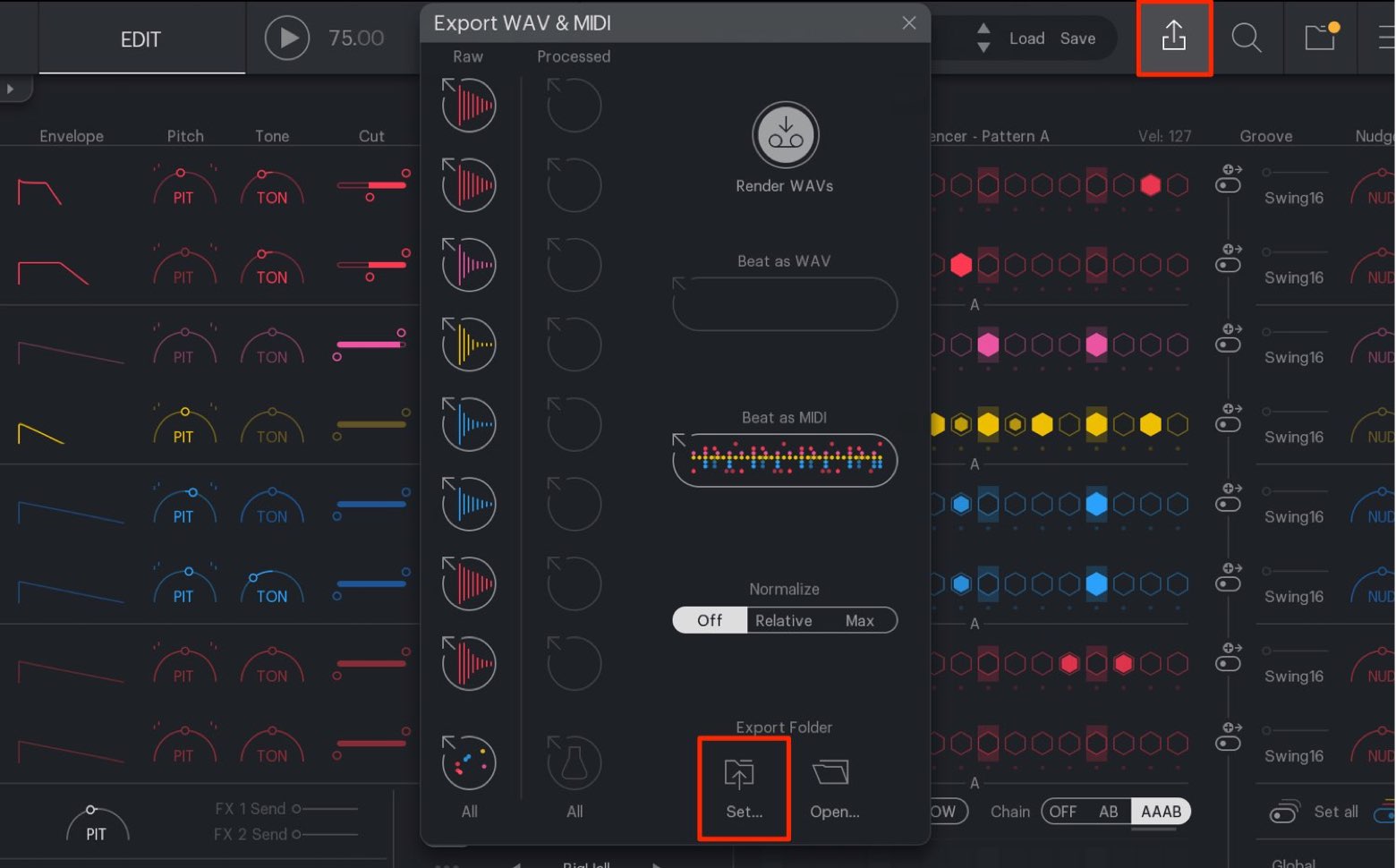 Click "Set".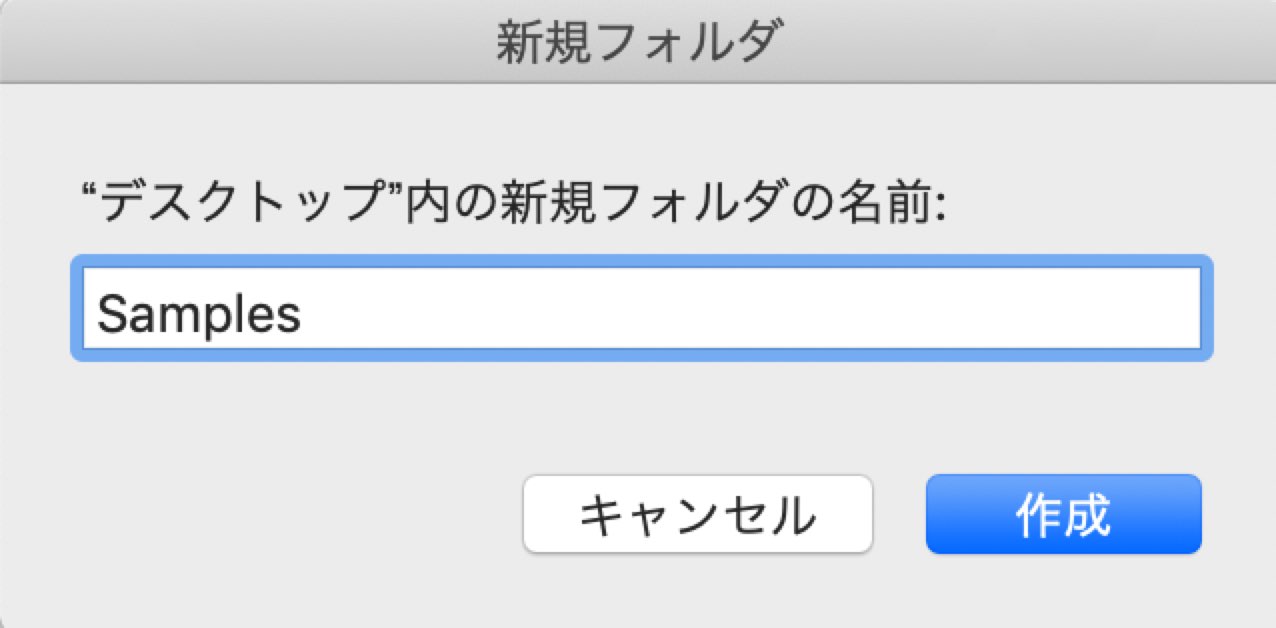 Create a folder to export to.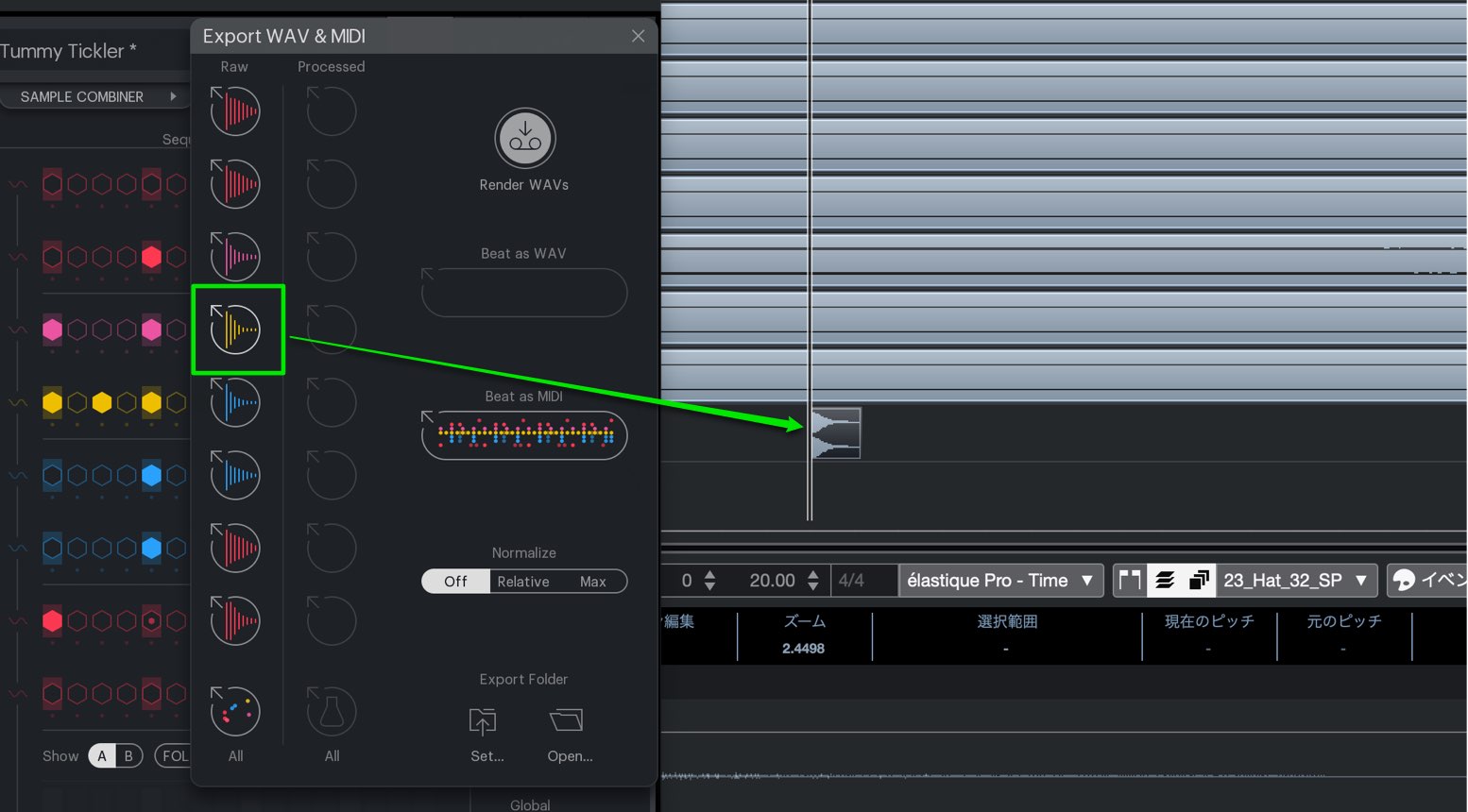 You can export pre-edited sample sounds from the "Raw" column.
Simply drag and drop the sound into your DAW.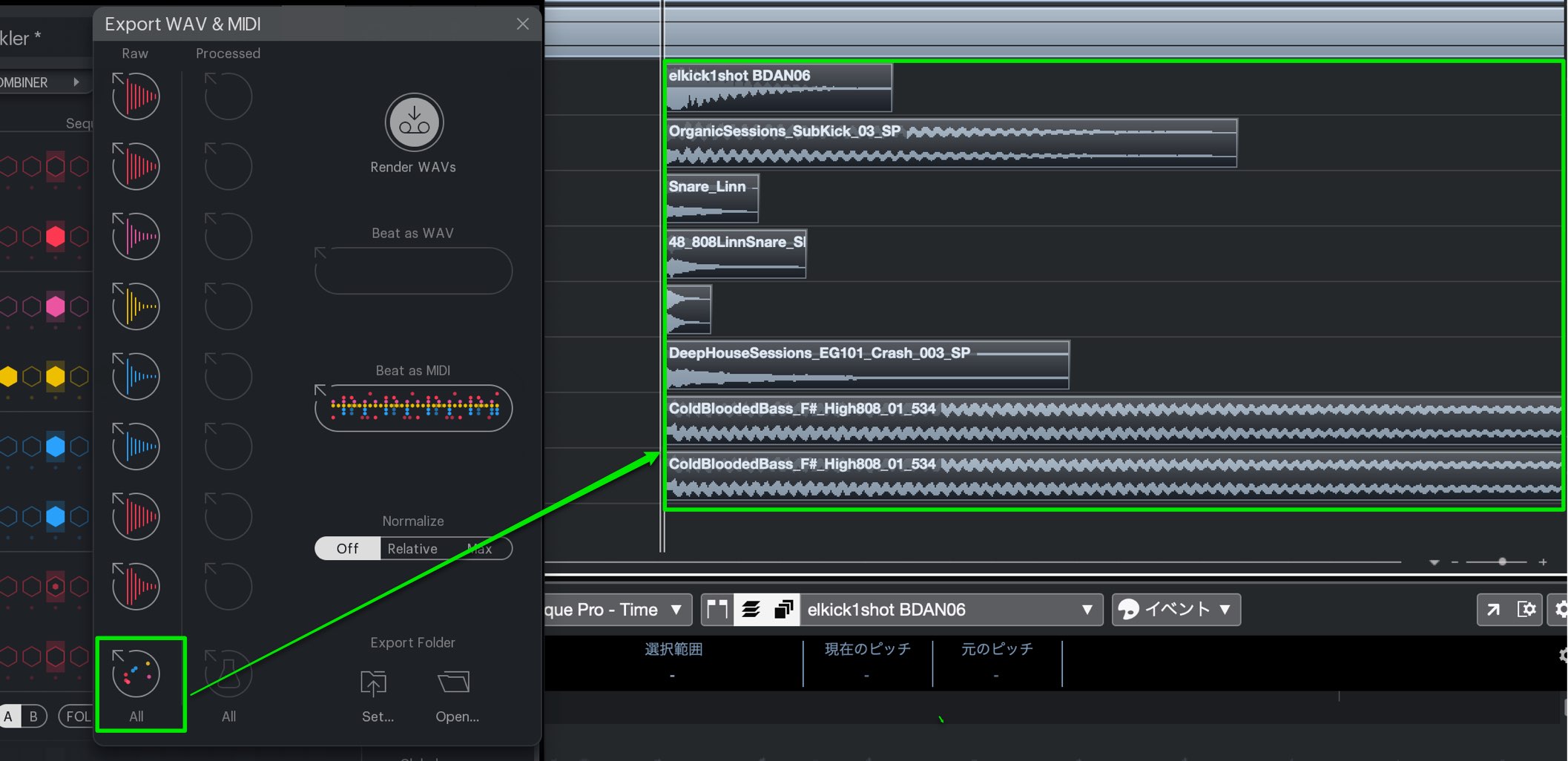 You can export the entire kit as a whole as well.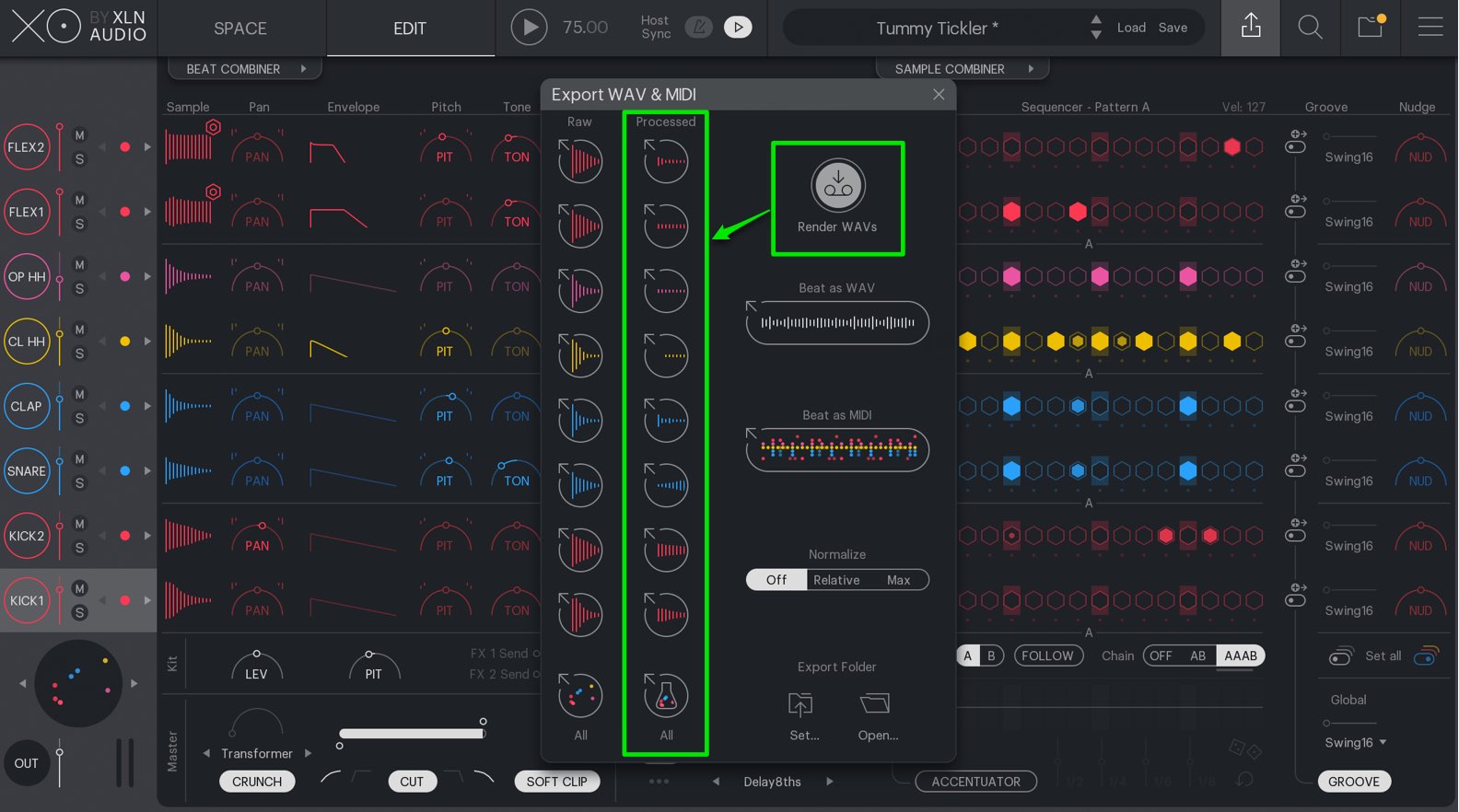 Edited sample sounds can be exported as well.
Click the "Render WAV's" button to create sample that includes the edits applied in XO.
After doing so, simply drag and drop it into your DAW.

"Beat as WAV" allows you to export the entire edited kit as a whole.
Saving presets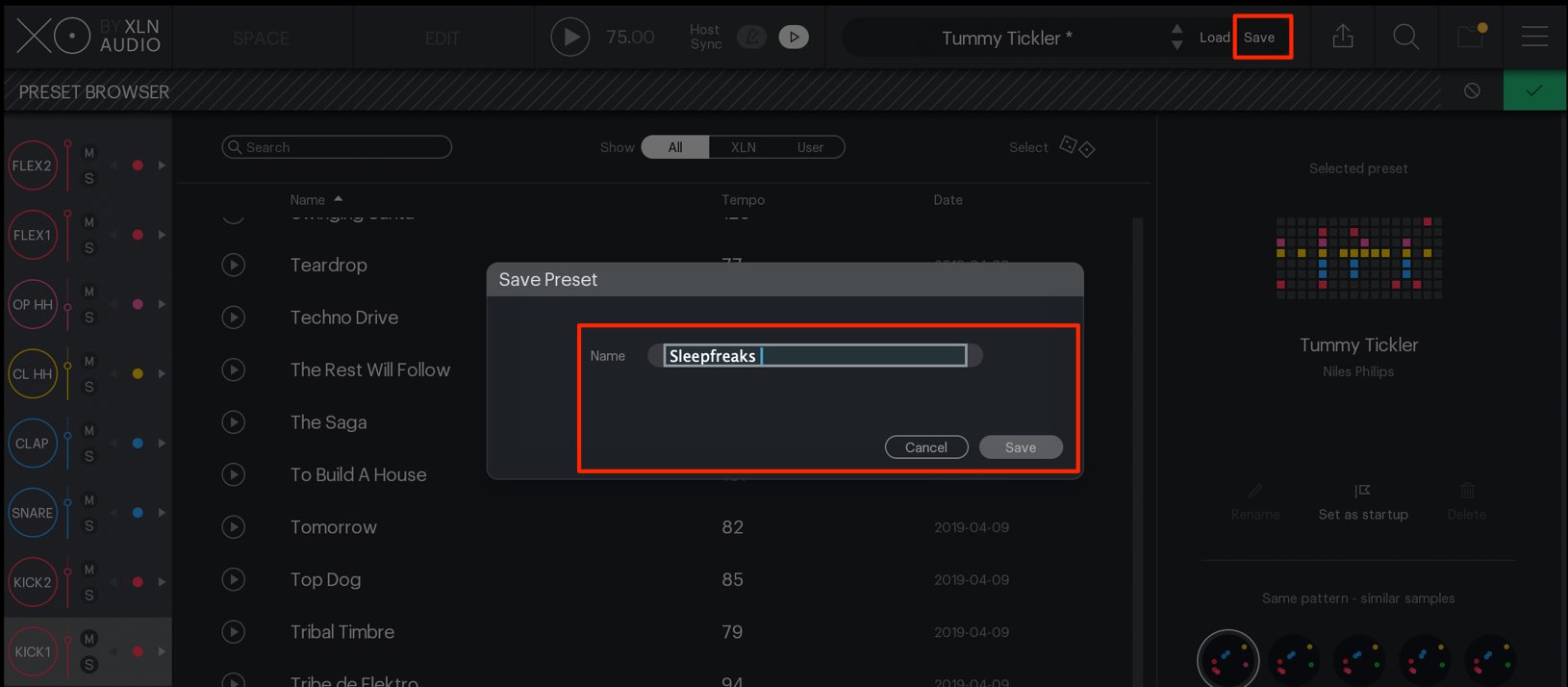 The created kit can be saved as a preset.
Click on the "Save" button, and enter a name to save it.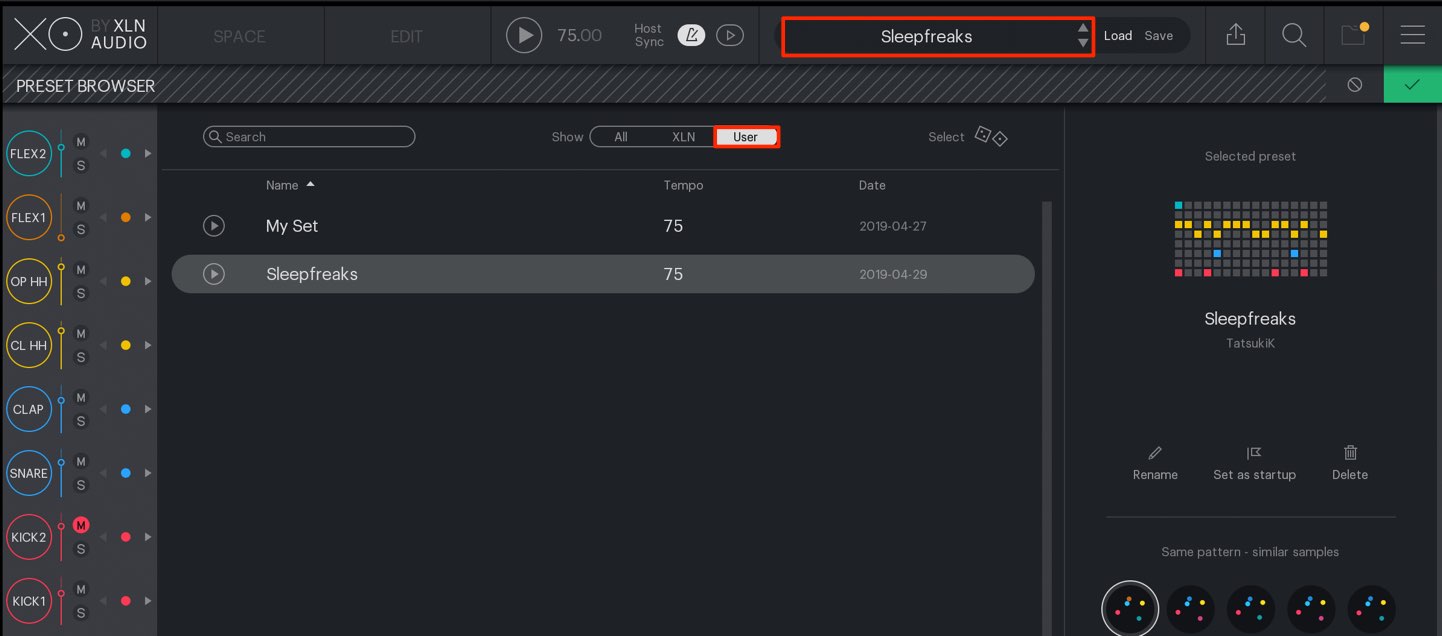 The saved kit can be opened from the "User" window.
---
From editing kit patterns, to exporting edited sounds to your DAW; This plugin is a valuable tool for any electronic music producer looking to effectively create beats!
A demo version is available, so please try it out!

Purchase here